enter HERE
LATEST TOPICS
last I looked-5/17/2013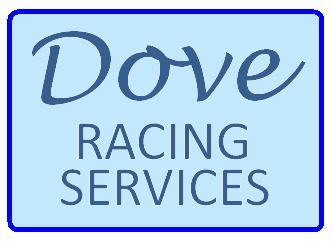 "DOVE RACING SERVICE"
Dove Racing Services
"From Start to Finish"
Let us assist you with your racing events.
From Race Organization to Race Course design, to Finish Results.
Contact Reg & Barb Thomas
570-498-0890

RECENT NEPARunner.com POSTINGS...
Posted here at NEPARunner in the last 7 days.
Members of our facebook group receive these updates on their! FACEBOOK page.
More info & more events??? VISIT OUR calendar!!!!


SUN MAY 19 WILKES-BARRE
RIVER STREET 3 MILE RUN & WALK
Wadas, Lukas win River Street Run titles
From Robert Miner's TimesLeader report.

---


SUN MAY 19 SCRANTON
ROAR 5K RUN/WALK
JOE SWIFT, CARA NOTARIANNI, Winners
Submitted by: Paul Curtis

---

SUN MAY 19 POCONOS
RUN FOR THE RED MARATHON
David Berdan, Kristin Vespa, Winners
From RunHigh.com

---


SAT MAY 18 WILKES-BARRE
POCONO XTERRA RACE #2- SEVEN TUBS NATURE AREA
TONY KORCH & JACLYN SHOKEY, TOPS 2ND RACE
Submitted by:Reg & Barb Thomas

---

SAT MAY 18 SCRANTON
GINO MERLI 5K
PAT LEONARD & JODIE MILLER WINNERS
Sarah Butler, Race Director. Timing by FastFinishes.net

---

SAT MAY 18 MILFORD
WALK RUN ROLL 5K
Kelly Fedorka, Race Director. Timing by FastFinishes.net

---

THUR MAY 16 SCRANTON
RUN AROUND SCRANTON- #4 SRC
JOHN EVANGELISTA TOPS OVER 300 RUNNERS!
Results from Coolrunning.com

---


SUN MAY 12 KINGSTON TWP
WV STRIDERS 22nd ANNUAL SPRING Age-Group Handicap TRAIL RUN

TONY KORCH WINS AGAIN, AMY ROME TOPS WOMEN
Submitted by VINCE WOJNAR

---


SAT MAY 11, 2013 WAVERLY
THE WAVERLY WADDLE
CHRIS WASNETSKY. KATIE DAMMER, WAVERLY WADDLE WINNERS!
Submitted by: Paul Fahey

---

SAT MAY 11 BENTON
TIGER TROT 5K & 1 M FUN RUN
TOP RUNNERS- Tony Lawson & Emily Demko
Submitted by Julie Kolb

---

SAT MAY 11 SCRANTON
LACKAWANNA AMBULANCE 5K RUN FOR THE KIDS
TOP RUNNERS- Theodore Evans & Susie Davis-Palevac
Michael McCormick, Race Director. Timing by FastFinishes.net

---


SAT MAY 11 ARCHBALD
CANCERTACULAR 5K
Cathy Drawga , Len Vanordon, top CANCERTACULAR 5K Runners.
Submitted by: Reg Thomas

---


SUN MAY 5 CLARKS SUMMIT
2nd ANNUAL OLP CLARKE CLASSIC
Submitted by Paul Fahey

---


SUN MAY 5 WILKES-BARRE
39th ANNUAL WYOMING VALLEY STRIDERS CHERRY BLOSSOM
TIM THOMAS MEMORIAL RUN/WALK
CHRIS WASNETSKY & DEEDRA PORFIRIO, STRIDERS CHERRY BLOSSOM/TIM THOMAS MEMORIAL WINNERS
Submitted by: Vince Wojnar

---

SUN MAY 5 HAWLEY
HOPE CURES 5K
Caleb Jensen, Rachel Fritz, WINNERS
Submitted by: Mark Hughes, Fastfinishes.net

---

SUN MAY 5 DINGMANS FERRY
TAKING OUR SHOT AT INSPIRING HOPE 5K
Shane McCrory, Cassandra Zegarski. WINNERS
Submitted by: Mark Hughes, Fastfinishes.net

---


SAT MAY 4, 2013 TUNKHANNOCK
FUN RUN/WALK AT CAMP LACKAWANNA

ADAM WALSKI, STEPHANE KUTZA, CAMP LACKAWANNA TRAIL WINNERS
Submitted by: Jim Zeigler Camp Lackawanna committee

---


SAT MAY 4, 2013 TANNERSVILLE
XTERRA POCONO SERIES, RACE 1 – BIG POCONO STATE PARK
GEORGE FAIR, JACYLN SHOKEY, XTERRA LEADERS
Submitted by: Rich Pais

---


SAT MAY 4, 2013 SCRANTON
PAT PURCELL MEMORIAL SCHOLARSHIP RUN
Joe Cardillo & Corinne Ross ,
Pat Purcell Memorial Scholarship 5k winners.
Submitted by:John Kirby

---


SAT APR 27 HAZLETON
8th ANNUAL HAZLETON HEALTH & WELLNESS CENTER RUN/WALK
RUN- Mikhail Litvinov, Tina Capparell
WALK-Jeff Knutson, Jennifer Sloot
Submitted by: Corinne Stone

---


SUN APR 28 SCRANTON
9th ANNUAL CAC MOONLIGHT 5K WALK/RUN, 10K RUN & CHILDRENS FUN RUN
5k- Joe Dorohovech, Kylie Verespy
10k-Michael Russ, Cathy Dragwa
Mary Ann LaPorta, Race Director. Timing by FastFinishes.net


---


SAT APR 27 NANTICOKE
RUN FOR A CAUSE
TOP RUNNERS- TONY KORCH & KATIE CHARLES
Submitted by: Miranda Costa

---


SUN APR 21 WILKES-BARRE
2nd ANNUAL MAX FINE MEMORIAL 5K
JEFFERY SKWIERZ & JILL MATTHEWS-LADA. MAX FINE MEMORIAL 5K WINNERS
Results by Fastfinishes.net
ROBERT MINER TIMES LEADER REPORT


---

SAT APR 20, 2013 DURYEA
HOLY ROSARY SCHOOL 5K RUN/WALK & 1 MILE FAMILY FUN WALK

Brandon Hampton, & Abbie Sheerer, top 2nd Annual Holy Rosary 5k runners.
Submitted by: Lisa Allardyce

---

SAT APR 20 DUNMORE
2nd ANNUAL ST MARY SCHOOL 5K RUN/WALK

EARL MARSHALL & MORIAH PETERS WIN THE 2nd ANNUAL ST. MARY'S SCHOOL 5K
Submitted & Prepared by: Ryan Wilson

---


SAT APR 20 HARVEYS LAKE
GLENN SUMMIT "HARVEYS LAKE & 5K RUN
winners- LAKE: SEAN ROBBINS, JEN SWIDERSKI
5K: JOHN MARTINO & ALEXIS PATRICK
Results by Fastfinishes.net & Dove Timing
ROBERT MINER TIMES LEADER REPORT
JOSH HORTON CITIZENS VOICE REPORT

---


SAT APR 20 BERWICK
METROCAST GIVING BACK 5K
winners- Andrew Steely & Kelly Maze
Submitted by- Chrissy Carey

---

---

SAT APR 20 MILFORD
GREY TOWERS 8K RACE
winners- Gary Dennis & Ariellerocco Marasa
Results by Fastfinishes.net

---

MORE PAST RESULTS CAN BE FOUND- here


PHOTO GAME #9
POSTED 5/17



Lot's of faces here, most of them looking down as they are about to take off. Can you name any of these runners? Age group? Race? Year? >>> ANSWER OR VIEW ANSWERS ON FACEBOOK



Join Wilkes Barre Racing for Independance Day at the Scrantastic Spectacular celebration - on Courthouse Square in downtown Scranton. They will be conducting the first annual Wendy's Race for a Home 5K at 5:00pm on July 3rd. The course begins and ends at the Lackawanna County Courthouse - home to live concerts, food vendors and the Entercom Communications Fireworks display. Runners and walkers will race out of town on Washington Street and then run/walk along the Scranton Riverwalk until crossing the Lackawanna River and finishing in front of the courthouse. Athletes will get a free tech shirt, age group ribbons and free snacks and refreshments after the race.
Joining Wilkes Barre Racing will be dozens of local foster care and adoption agencies. See the profiles of local children waiting to be adopted. Talk to local foster care and adoption counselors, specialists, parents and children. All this for $25!
Come for the run - stay for the fun! Fireworks begin at sunset, live concerts and food vendors begin as soon as you finish the race.
Watch for event listing next week.
POSTED 5/17


---


The "WAYNE COUNTY 5K CHALLENGE" ANNOUNCED - The Wayne County 5K Challenge offers runners the ability to participate in four, unique and competitive 5k races that take place in Wayne County at a special 5k challenge rate!
Cost: $50 per participant and includes a Wayne County 5K Challenge long sleeve t-shirt which will be presented at the Wayne County YMCA 5k race in September.
For competitive runners there will be a $200 grand prize which will be awarded to the male and female participant who finishes first overall in all 4 races within one race season (June-September). The races are- •Roy Thorpe Memorial 5k Race 6/15 Waymart PA., •The Dr. William Perkins Memorial 7/13 Honesdale, PA., •Wayne County Habitat for Humanity 5k Race 8/24 Honesdale, PA, •Wayne County YMCA 5k Race, 9/21 Honesdale, PA. 18431 If no one wins? Check the form!
>>> MORE INFO

POSTED 3/23, Ryan French


---


STEAMTOWN MARATHON REGISTRATION OPENS APRIL 1, CAPS AT 3,000 - Online registration for the 18th Annual Steamtown Marathon commences on April 1st, 9am EST. The field caps at 3,000. Registration may close out quickly, so enter early! >>> MORE INFO as posted at NEPARunner OR STEAMTOWN MARATHON

POSTED 3/16


---

updates... (5/14) The SRRC is going to be offering a great new event this summer, a runner's Pentathlon. Watch for more details!... (5/10) The entry fee for the Summer Developmental meets in Tunkhannock is $1/event... The June 15th SUSQUEHANNA RIVER RUNNERS CLUB 2 MILE RACE AND WALK" has been been official USATF certified... (5/3) This years Wilkes Barre YMCA Bernie Memorial 3 miler will be 30th Anniversary... The 6/1 R3 OPS THE MUD RUN WITH OPTIONS in Pittston Twp. has been rescheduled to June 20, 2013... Unfortunately due to state budget cuts and staff layoffs the annual URS Father's Day 5k race, in Hazleton will not he held this year... ....
SUPPORT YOUR LOCAL RUNNING CLUBS!
Without Running club support many local races would not be possible. Although many races may not be involved with organizing the race, area running clubs may help promote, organize or even time events. Clubs dues are relatively inexpensive. Many clubs issue newsletters, have parties, group runs, get togethers and issue discount cards for some stores who sell running apparel.
For a list of area Running Clubs- NEPARunner Club page