enter HERE
LATEST TOPICS
Free Forums by Bravenet.com
last I looked- June 22, 2017-
---
Black Diamond Trail
Author: RonR
Last post: Jun 21, 2017 by RonR
---
The mile at the Adrian Martinez Classic
Author: Matt
Last post: Jun 11, 2017 by Matt
---
Tewksbury Developmental All-Comer Meet
Author: Matt
Last post: Jun 11, 2017 by Matt
---
NCAA National Championship
Author: TW
Last post: Jun 09, 2017 by TW
---
Tyler Kubilus 5K and Kids Dash - Saturday June 10, 2017
Author: C. Kubilus
Last post: May 29, 2017 by Huckleberry
---
Herbie's Hometown Loop- race entry fee: FREE!
Author: Kim
Last post: May 22, 2017 by Kim
---
POSTED 5/27/17- This years NEWTON RANSOM ELEMENTARY SCHOOL PTO 5k/Fun Run has is scheduled for September 17, last year it was held in October. ...
---
POSTED 5/27/17- This years "D&H DISTANCE RUN" has been canceled, due to construction on the trail. Race was scheduled for 9/10/17 ...
---
POSTED 5/27/17- The "PAT PURCELL MEMORIAL SCHOLARSHIP 5K RUN" held in early June last year will be held Oct 1st this year. ...
---
POSTED 5/4/17- The Wilkes-Barre Triathlon has suspended operations and will not host an event in 2017. ...
---
POSTED 3/10/17- The final Ryan O'Malley Annual Race (the ROAR 5k) will take place on 5.06.17 – The University of Scranton's third annual Day of Giving. To signify the joining of these two events, this year's race will be called the ROAR 5.06k and will introduce participants to a new running route that begins and ends on campus. ...
---
POSTED 10/2/16- NEW IN 2017! The TRITON TROT MILE RUN/WALK, will be adding a second race which will be held on the Saturday after the JD mile. This race SPONSORED BY SHANNONDELL will be open to only those 50 years and older...
---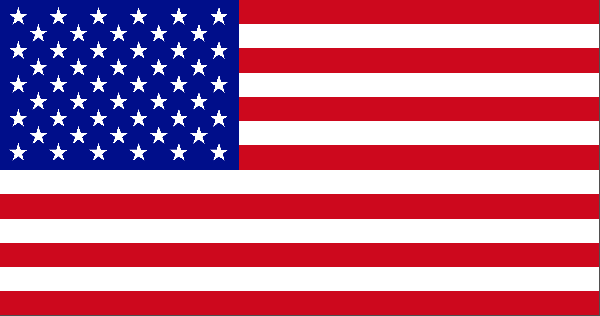 ADDED TO THE
NEPARunner CALENDAR...
Posted in the last 7 days, usually in the morning.
These postings appear on the Facebook page.


posted- Wednessday, June 28, 2017
WILLIAMSPORT • SAT SEP 23. 2017
5K Walk/Run
BENEFITS: Heart & Vascular Services at UPMC Susquehanna
SAYRE • THUR NOV 23, 2017
5K and Kids' Fun Run
BENEFITS: Proceeds from this event support the Guthrie Robert Packer Hospital Auxiliary's role of providing resources
posted- Tuesday, June 27, 2017
LEHMAN • SUN AUG 20, 2017
3 Mile Walk/Run, This is an untimed event with no offical timekeeping. The only rules are to wear your mustache and to have fun!
BENEFITS: Lake Lehman Band Sponsors
MIFFLINVILLE • SAT SEP 16, 2017
5K Fun Run
BENEFITS: Janet Weis Children's Hospital in Danville,PA
posted- Monday, June 26, 2017
CLARKS SUMMIT • SAT AUG 5, 2017
5K, Run/Walk
BENEFITS: Abington Christian Academy
SCRANTON • SAT SEPT 16, 2017
5K RUN/WALK, 1 MILE FUN WALK
BENEFITS: Provide significant funds and bring awareness about breast cancer to our local community
POTTSVILLE • SUN SEPT 3, 2017
Half Marathon (8am), 5K (8:30), Fun Run (10:00am)
BENEFITS: benefit the Sol Lipton Memorial Scholarship Fund which provides college scholarships to local high school students
posted- Saturday, June 24, 2017
SCRANTON • SUN SEP 3, 2017
1 MILE RUN/WALK Race will start on North Washington next to Marywood University and end at Andy Gavins.
All of Pete's Path proceeds will go directly to helping the Sheerer Family.
SCRANTON • SAT SEPT 23, 2017
5k Run/Walk, WALK BEGINS AT 9:30
In memory OF Lenny Zupon, for ASA causes.
posted- Thursday, June 22, 2017
CONYNGHAM • SAT AUG 5, 2017
8 miles and 5K Run, walkers welcomed.
BENEFITS: Valley Food Pantry and CVCO
LAKE ARIEL • SAT AUG 12, 2017
5K run/walk
BENEFITS: Support the Western Wayne Cross Country Team
TAMAQUA • SAT AUG 19, 2017
5k Adventure trail run
BENEFITS: Proceeds benefit Tamaqua Area Girsl & Boys Cross Country teams.
WYALUSING • SAT SEP 16, 2017
3.6 mile Run, 4.5 mile paddle, 15.3-mile bike
BENEFITS: Greater Wyalusing Chamber of Commerce
MOUNTAIN TOP • SAT NOV 4, 2017
5K Run/walk
BENEFITS: Proceeds will benefit Liz Supkowski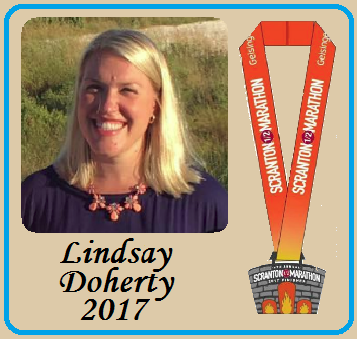 If you need something posted email me- runnepa@aol.com
---
SYSTEM STOPWATCH FOR SALE- FOR SALE!- New, used twice. System stopwatch. Needs internal watch battery, sells for $380 new, asking $200. Message- https://www.facebook.com/johnnylu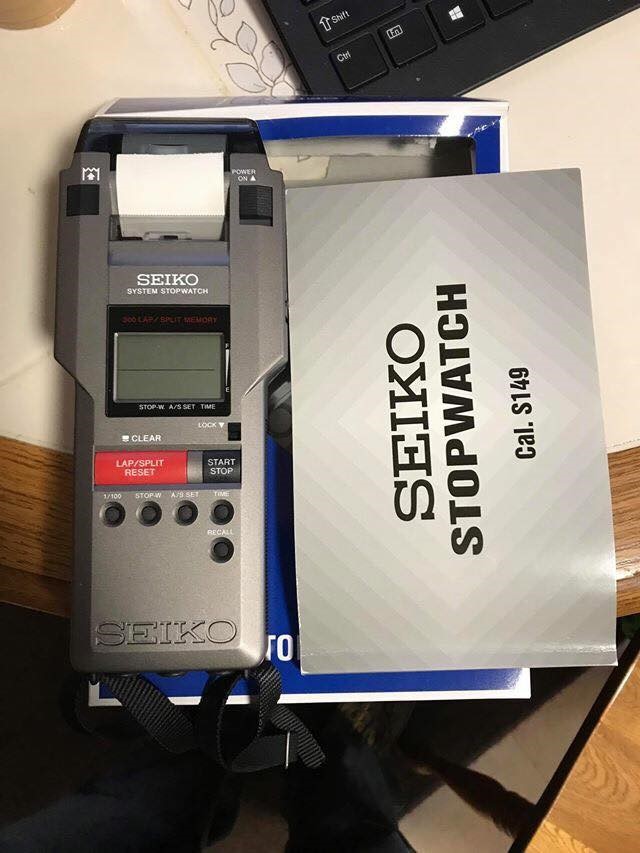 click to enlarge
POSTED June 17, 2016
---
TO ANYONE USING THE DIKE OR KIRBY PARK- This is a reminder from Chris Belleman from the Luzerne County Flood Protection Authorty about the use of the Dike system for events, such as running events. Permission to use the asphalt maintenance road atop of the levee crest or other Authority property, must be requested to the Authority thorough their Special Events Procedure INFO. For all special events which includes local road races, under no circumstance will the marking of the Authority property be allowed in support of the event. (no spray paint or markings). POSTED May 10, 2016

---
•
Upcoming AREA events...
WED June 28, 2017 » 6:00 • TUNKHANNOCK
TEWKSBURY DEVELOPMENTAL ALLCOMER TRACK MEET
Multiple Track and Field Events
EVENT BENEFITS - Walter B Tewksbury Committee, 4 dates 6/28, 7/12, 7/26, 8/8.
---
SAT JUL 1, 2017 » 8:30 • JIM THORPE
12th ANNUAL RACE STREET RUN
4 mile run (8:30), 15K run (8:45)
EVENT BENEFITS - St. Mark's & St. John's Episcopal Church
---
SAT JUL 1, 2017 » 9:00 • LAKE WINOLA
LAKE WINOLA WIGGLE XVI
5k Run/Walk
EVENT BENEFITS - Lake Winola Fire Company
---
SAT JUL 1, 2017 » 9:00 • SCHUYLKILL HAVEN
LIBERTY FIRE 5K
5K Run/walk
EVENT BENEFITS - Fire Company Rescue Equipment
---
SUN JUL 2, 2017 » 8:30 • SCRANTON
BLACK DIAMOND SERIES-IRON HORSE 8K
8k TRAIL, Kids 2k
EVENT BENEFITS - 10% of proceeds will be donated to the Northeast Regional Cancer Institute.
---
SUN JUL 2, 2017 » 7:00 • MILLVILLE
THE 8th ANNUAL CHRIS SHULTZ MEMORIAL RUN/WALK
5K RUN/WALK
EVENT BENEFITS - The Leukemia & Lymphoma Society/Camp Courage & Camp Victory
---
SUN JUN 25, 2017 SCRANTON
PAWS FOR CHANCE'S CAUSE 5K
---

Doug Powell, Heather Dewees
EVENT BENEFITS Allergen Detection Service Dog for Chance Keating.
Timing & Results: Scranton Running Company
Submitted by: Justin Sandy

SAT JUN 24, 2017 SUMMIT HILL

1st HOOTENANNY 5K RUN/WALK
---

Doug Powell, Heather Dewees
EVENT BENEFITS The Summit Hill Historical Society, Hosted by Panther Valley Running and Fitness
Timing & Results: Mogorun
Submitted by Race Director: Joe Mogilski

SAT JUN 24, 2017 CLARKS SUMMIT

3rd ANNUAL STRAWBERRY DAY 5K RUN/WALK
---

David Haines, Kris Danilovitz
EVENT BENEFITS The Gathering Place of Clarks Summit
Timing & Results: Kirby Timing
Submitted by: John Kirby
Race Director: National Running Center

SUN JUN 18, 2017 WILKES-BARRE

14th ANNUAL WILKES-BARRE DUATHLON
---

Timmy Samec, Elodie Burlet
EVENT BENEFITS Benefits Wilkes-Barre YMCA
Timing & Results: SecondWind Timing


SAT JUN 17, 2017 JIM THORPE

RATTLESNAKE RUN
---

Jacob Saxon, Nicole Carroll
EVENT BENEFITS Carbon County Environmental Education Center Submitted by Race Director: Susan Gallagher

SAT JUN 17, 2017 HAZLE TOWNSHIP

3rd ANNUAL RACE FOR CDH
---

5k run, Jared Hinkle, Karalyn Sitch
5k walk- Jeff Knutson, Jamie Jastremsky
10K Run- Steve Boucher, Krista Marinock
EVENT BENEFITS Non-Profit organization Arianna's CDH Foundation
Race Director: Angela , Ashley

SAT JUN 17, 2017 RINGTOWN

THE RINGTOWN LOOP 5K & YOUTH FUN RUN
---

Adam Soriano, Gina Manbeck
EVENT BENEFITS RINGTOWN RECREATION COMMITTEE
Race Director: John Breznik

SAT JUN 17, 2017 TUNKHANNOCK

11th ANNUAL DAMON S. YOUNG MEMORIAL SCHOLARSHIP RACE
---

10k RUN- Dan Toye, Noreen Inmann
5k Run- Connor Helsel, Bree Riley
5k Walk- Michael Klees, Lynn Binner
EVENT BENEFITS Damon S. Young Memorial Scholarship
Submitted by Race Director: Randy White
Official Starter: Andrew Razawich
Timing: Doug Toye and Ed Nowakowski
Rasults: Randy White, Dick Daniels, Dan Austin, and Keith Swanson
Registration: Bridget White and Lynn Daniels

THUR JUN 15, 2017 SCRANTON

RUN AROUND SCRANTON- TERRA PRETA RESTAURANT
---

Kevin Borrelli, Kristin Pellis
Timing & Results: Scranton Running Company
Submitted by: Justin Sandy

COMMUNITY SERVICES FOR SIGHT TRAIL RUN
---

10k- Quinn Schaffer, Sarah Pecora
Dog Jog- Melissa Ritz, Thomas Bugda
5k- Bryan Herbst, Karalyn Sitch
WALK- Jeff Kutson, Lisa Yanoshik
Youth Mile- Tessa Pollack, Will Gould
Dog Jog- Melissa Ritz, Thomas Bugda
EVENT BENEFITS Community Services for Sight of Hazleton

SUN JUN 11, 2017 SCRANTON

BLACK DIAMOND RUNNING SERIES- MAINLINE 5K
---

Matt Lipsey, April Bertin
EVENT BENEFITS 10% of proceeds will be donated to the Northeast Regional Cancer Institute.
Timing & Results: Scranton Running Company
Submitted by: Justin Sandy

SUN JUN 11, 2017 DUNMORE

CRUSADER CLASSIC 5k RUN & 2 MILE WALK
---

Steve Brown, Melissa Delfino
EVENT BENEFITS Fundraiser for Holy Cross High School Track & Field and Cross Country Teams
Timing & Results: Scranton Running Company
Submitted by: Justin Sandy

SAT JUN 10, 2017 TUNKHANNOCK

2nd ANNUAL "FORGET ME NOT" RACE AGAINST ALZHEIMER'S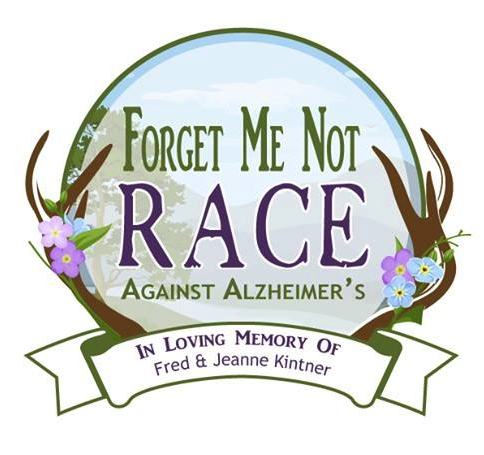 ---

5K - Tim Nowakowski, Allison Edwards
10K- Jessica Holmberg, Ed Lipski
EVENT BENEFITS Jeanne and Fred Kintner Scholarship fund and Cure Alzheimer's Research
Submitted by Race Director: Tammie Ceccarelli

SAT JUN 10, 2017 WEST PITTSTON

2017 FLAG DAY 5K


---

Trevor Grohowski, Barbara Chackan
EVENT BENEFITS NEPA Council, Boy Scouts of America
Timing & Results: Insta Results
Submitted by: Charles Jones
Race Director: Ryan P. Murray

SAT JUN 10, 2017 SWOYERSVILLE

5th ANNUAL 2-MILE RACE & 1 MILE FUN WALK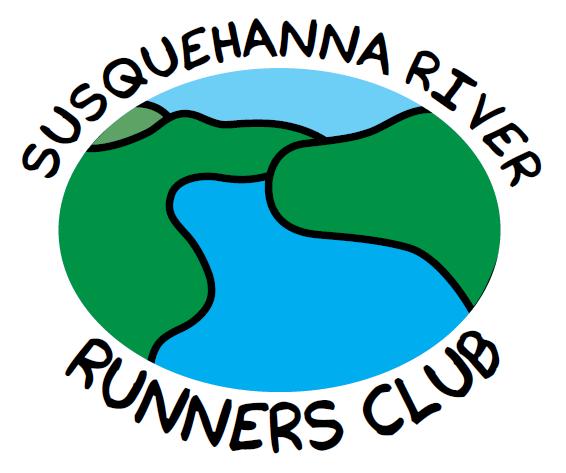 ---

Kyle Suponcic, Kelsey Cameron
WALK- Tony Verbyla, Maria Bohan
Timing & Results: Susquehanna River Runners Club, Chris Wadas.
Results- Michael Kinney
Submitted by: Jill Matthews
Race Director: Jill Matthews, Jenn Heck

SAT JUN 10, 2017 SCRANTON

PURPLESTRIDES NEPA
---

Ryan Robeson, Jaclyn Shokey
EVENT BENEFITS Pancreatic Cancer Action Network
Timing & Results: Scranton Running Company
Submitted by: Justin Sandy
Race Director: Paul Savage

SAT JUN 10, 2017 WAYMART

ROY THORPE MEMORIAL 5K RUN/WALK, Waymart Lyons Club 5K
---

Jacob Pasake, Cathy Dragwa
EVENT BENEFITS All proceeds to benefit the needs of the Waymart Community
Timing & Results: Kirby Timing
Submitted by: John Kirby

BK HOPE CURES 5k
---

Tyler Wirth, Tiffany Leventhal
EVENT BENEFITS Penn State Hershey Cancer Institute
Timing & Results: SecondWind Timing
Submitted by: Mark Hughes

5th ANNUAL HAWLEY SPRING RUN – A RACE AGAINST SUICIDE
---

Seth Brown, Sammi Killiany
EVENT BENEFITS Wallenpaupack Area High School: "Tyler Paul Whitman Memorial Scholarships"
Timing & Results: Wil-Timing
Submitted by: Adam Wilmot
Race Director: Sheila Whitman

VIKINGS HELPING VIKINGS 5K & 1.5 mile walk
---

Will Davis, Kris Danilovitz
EVENT BENEFITS Vikings Helping Vikings Non Profit Foundation
Submitted by Race Director: Jared Godlewski

SAT JUNE 3, 2017 WEST PITTSTON

40th ANNUAL ANTHRACITE 4- MILE RUN
---

Barry Snyder, Kate Reilly
EVENT BENEFITS West Pittston Parks & Recreation
Timing & Results: Insta Results
Submitted by: Debbie Shearer
Race Director: Don Shearer

DURYEA AT DUSK
---

Nathan Ridgley, Christal Zermane
EVENT BENEFITS Northeast Regional Cancer Institute
Timing & Results: Kirby Timing
Submitted by: John Kirby
Race Director: Allison , Katie

SAT JUN 3, 2017 MIFFLINVILLE

ST. JOHN'S LUTHERAN CHURCH- 5K RUN/WALK GROWING OUR COMMUNITY
---

Jonathan Renfer, Sara Chamberlain
EVENT BENEFITS St. John's Lutheran Church Building Campaign and Berwick Dental Clinic
Submitted by Race Director: Diane Young

MON MAY 29, 2017 FREELAND

20th ANNUAL FREELAND MOUNTAIN PUB RUN
---

Sarah Pecora, Richard Lidsey
EVENT BENEFITS 5K Pub Run / Walk
Timing & Results: SecondWind Timing
Submitted by: Derek Canales
Race Director: Freeland Event Center, 526 Fern St Freeland Pa 18224

MON MAY 29, 2017 FORTY FORT

FORTY FORT LIONS 37th ANNUAL OLD FORT 5 MILER
---

Chris Wadas, Marina Orrson
EVENT BENEFITS Forty Fort Lions Club
Timing & Results: Scranton Running Company
Submitted by: Justin Sandy
Race Director: Bernie Popson

NESCOPECK DUATHLON
---

Timothy Scanlan, Jocelyn Shiling
EVENT BENEFITS All proceeds benefit the Hazleton YMCA/YWCA
Timing & Results: SecondWind Timing
Race Director: Rob Gould

SUN MAY 28, 2017 SCRANTON

7th ANNUAL THERESA BORGIA MEMORIAL 5K RUN/WALK
---

Doug Powell, Nancy Wood
WALK- Ann Marie Cordaro, Greg Borgia
EVENT BENEFITS JCC of Scranton
Timing & Results: Kirby Timing
Submitted by: John Kirby
Race Director: Joe

RUN FOR ORANGE 5K 1 MILE FUN WALK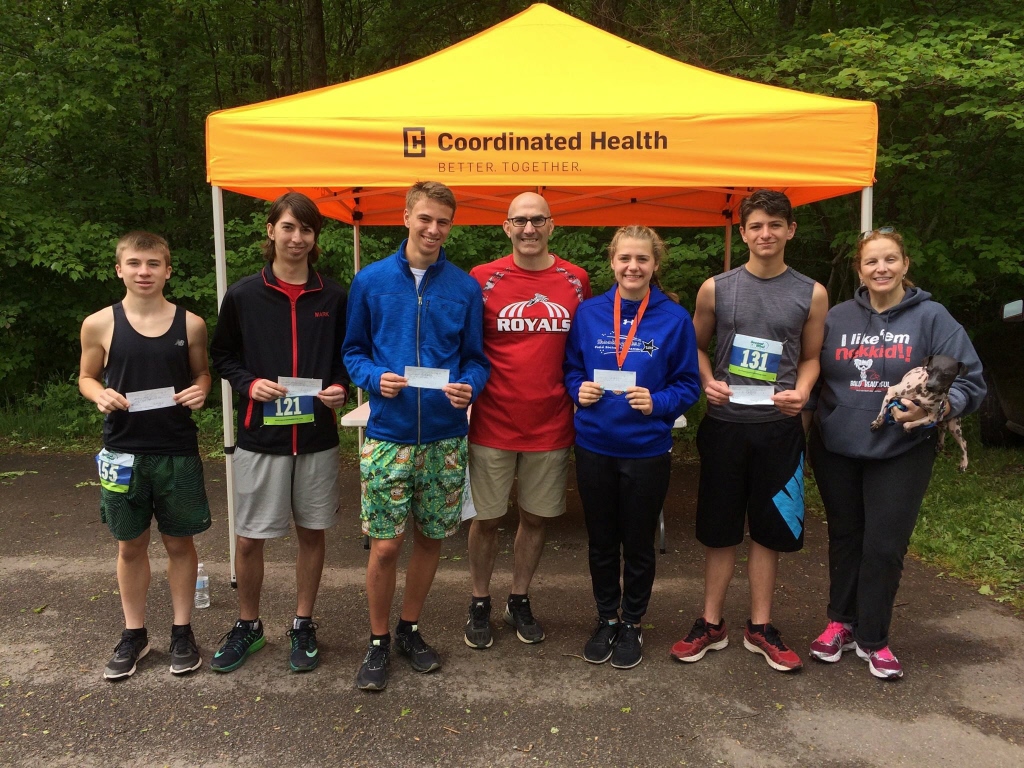 ---

Jared Hinkle, Gina Manbeck
EVENT BENEFITS Local Cross Country Booster Clubs and The Valley Running Club
Timing & Results: Second Wind Timing
Race Director: Mike Palermo

SAT MAY 27, 2017 SCRANTON, PA

NEPA 5K FOR ALS
---

Alex Duffy, Abby Sempa
EVENT BENEFITS NEPA ALS Foundation
Timing & Results: Scranton Running Company
Submitted by: Justin Sandy
Race Director: Matt Swartz