enter HERE
LATEST TOPICS
Free Forums by Bravenet.com
last I looked- Nov 16, 2016-
---
Becky Yencharis  
Author: RonR
Last post: Nov 16, 2016 by vincew
---
Races with your dog?
Author: Matt
Last post: Oct 25, 2016 by Liz
---
So many WVS activities!
Author: McLaugh
Last post: Oct 25, 2016 by McLaugh
POSTED 10/2/16- NEW IN 2017! The TRITON TROT MILE RUN/WALK, will be adding a second race which will be held on the Saturday after the JD mile. This race SPONSORED BY SHANNONDELL will be open to only those 50 years and older...
---
POSTED 8/8/16- DATE CHANGE---The 2nd Annual Christmas in Conyngham Classic 5k & 1-Mile Fun Walk has been moved to December 10th ...
---

ADDED TO THE
NEPARunner CALENDAR...
Posted in the last 7 days.
These postings appear on the Facebook page.


posted- Thursday, December 8, 2016
TOWANDA • SAT MAR 25, 2017
5K Run/Walk
BENEFITS: The Abuse & Rape Crisis Center and the YMCA serving Bradford County.
posted- Wednesday, December 7, 2016
PITTSTON • SAT DEC 31, 2016
5K
BENEFITS: Pittston Area Wrestling Program
posted- Tuesday, December 6, 2016
TUNKHANNOCK • FRI DEC 23, 2016
1 mile
BENEFITS: Mountain Track Club
posted- Monday, December 5, 2016
BLOOMSBURG • SAT MAR 11, 2017
5K RUN/FUN WALK
BENEFITS: Saint Columba School
posted- Sunday, December 4, 2016
CLARKS GREEN • SUN JAN 1, 2017
4 to 8 miles
posted- Friday, December 2, 2016
MAYFIELD • SAT APR 8, 2017
5K Run/walk
BENEFITS: Lakeland Mayfield Elementary PTA
SHICKSHINNY • SAT APR 1 , 2017
5k Race/ Fun walk
BENEFITS: Susquehanna Warrior Trail
If you need something posted email me- runnepa@aol.com
---
RUNNING AHRENS WINTER TRACK & FIELD TRAINING- Are you ready for your best track season ever? Of course not...it's winter! However when the snow and ice melt you can have a major advantage on your competition if you get in solid winter training. We've assembled a team of coaches to help you prepare for a season full of PRs and medals.
Meeting weekly from 12/6-2/23 Indoor track in the Recreation Center of Clarks Summit University. Coaches- Rob Ahrens - Head Coach & Distance, Kevin Borrelli - Distance, Frank Passetti - Jumps/Hurdles, Jerry Preschutti - Sprints; - Jim Schools - Throws/Jumps/Hurdles; Savannah Schools - Jumps >>> COMPLETE INFO POSTED November 13, 2016

---
TO ANYONE USING THE DIKE OR KIRBY PARK- This is a reminder from Chris Belleman from the Luzerne County Flood Protection Authorty about the use of the Dike system for events, such as running events. Permission to use the asphalt maintenance road atop of the levee crest or other Authority property, must be requested to the Authority thorough their Special Events Procedure INFO. For all special events which includes local road races, under no circumstance will the marking of the Authority property be allowed in support of the event. (no spray paint or markings). POSTED May 10, 2016

---
•
Upcoming AREA events...
• Latest Results...
PAST TWO WEEKS or so
FRISKY GOAT WINTER RACE SERIES- RACE #1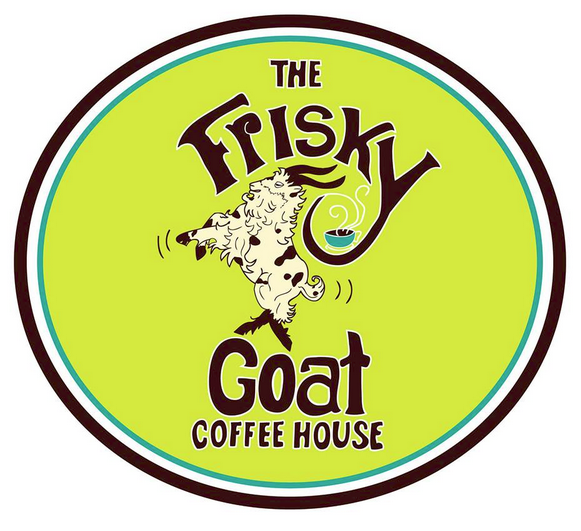 ---

Alexei Walutes, Tiffany Leventhal
EVENT BENEFITS Please bring canned food item for local food bank
Timing & Results: Fast Finishes
Submitted by: Mark Hughes
Race Director: Becki Roa

SAT DEC 3, 2016 TUNKHANNOCK

1st ANNUAL REINDEER RUN
---

Allen Brink, Lynann Lorenz
EVENT BENEFITS Wyoming Co United Way
Submitted by: Michael Dickinson

SAT DEC 3, 2016 ARCHBALD

ST. NICHOLAS 5K RUN/FUN WALK
---

Jeff Pellis, Jennifer Korty
EVENT BENEFITS Christ the King Parish Youth Group
Timing & Results: Scranton Running Company
Submitted by: Justin Sandy
Race Director: Marianne Rosar

SUN NOV 27, 2016 SCRANTON

THANKSGIVING RUN/WALK FOR THE FOUNDATION OF CANCER CARE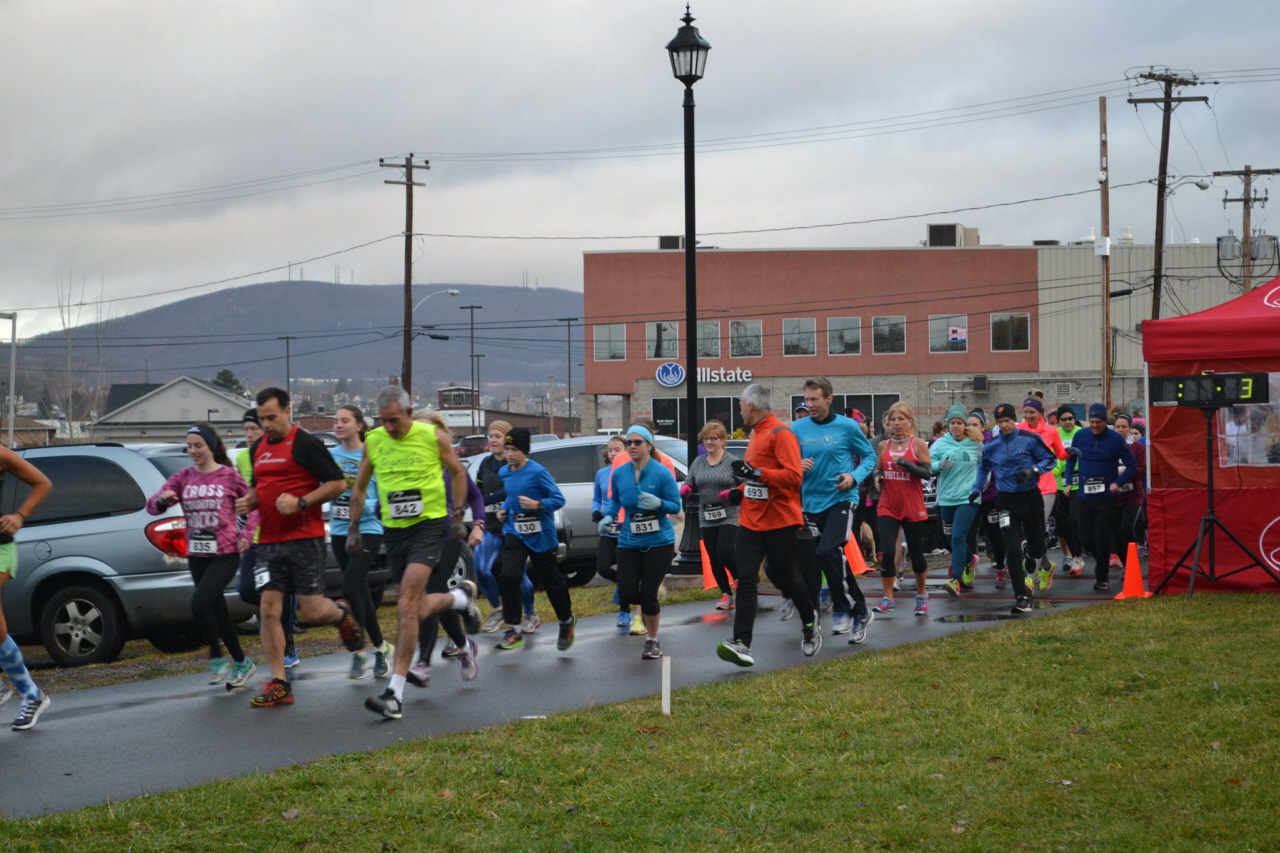 ---

Joshua Wagner
Tiffany Leventhal
EVENT BENEFITS The Foundation for Cancer Cure
Timing & Results: Scranton Running Company
Submitted by: Justin Sandy

SAT NOV 26, 2016 SCRANTON

35th ANNUAL GREEN RIDGE MILE
---

Cory Wall, Jennifer Pierce
EVENT BENEFITS United Cerebral Palsy of NEPA
Timing & Results: Scranton Running Company
Submitted by: Justin Sandy
Race Director: Don Surace

THUR NOV 24, 2016 FORTY FORT

3rd ANNUAL LEVERAGE FITNESS STUDIO TIM'S TURKEY TROT 5 MILE RUN/WALK
---

Gregory Olenginski
Marisa Winkler
EVENT BENEFITS CHARITY
Timing & Results: Integrity Sports (PA Runners)
Race Director: Denise Cunningham

THUR NOV 24, 2016 BERWICK

107th "RUN FOR DIAMONDS"
---

Matt Gillette
Emily Giannotti
Timing & Results: ChipTime Results, Hamilton, Ontario
Submitted by: Art Stockman
Race Director: Margaret Livsey

10th ANNUAL SAYRE TURKEY TROT
---

Keegan Beard, Kenzie Jones
EVENT BENEFITS Proceeds from this event support the Guthrie Robert Packer Hospital Auxiliary's role of providing resources
Timing & Results: Integrity Sports, PA RUNNERS.COM

WED NOV 23, 2016 SCRANTON

THE TIMES TWO-MILER! - UGLY SWEATER RUN
---

Chris Golembeski, Gabriella Bamford
Timing & Results: Scranton Running Company

2016 GREATER HAZELTON FESTIVAL OF RUNS AWARDS BANQUET Submitted by: Mike Palermo

Robert Moulton & Megan Natale capture the 2016 Greater Hazleton Festival of Runs title.- STANDINGS

SUN NOV 20, 2016 PECKVILLE

RUN TO READ
---

Mark Walchinsky, Sherry Harvey
WALK- Jerry Di Pasquale, Christine Brydun
EVENT BENEFITS Valley Community Library
Timing & Results: Scranton Running Company
Submitted by: Justin Sandy
Race Director: Cory Wyman

SAT NOV 19, 2016 SCRANTON

7th ANNUAL GEISINGER TURKEY TROT 5K WALK & FUN RUN
---

PETER KRAMER, RACHEL KORTY
EVENT BENEFITS Children's Miracle Network at Geisinger.
Timing & Results: Integrity Sports
Race Director: Cally Kalie

CANCERTACULAR 5K WALK/RUN
---

Jeff Pellis, Kristin Pellis
EVENT BENEFITS Helping children and their families who are affected by cancer in NEPA
Timing & Results: Scranton Running Company
Submitted by: Justin Sandy


SAT NOV 19, 2016 MILFORD

DV TURKEY TROT
---

Steven Brown, Vanessa Paolella
EVENT BENEFITS support of the DV Cross Country Team and the Local Food Pantry
Submitted by: Audrey Josephite