enter HERE
LATEST TOPICS
Free Forums by Bravenet.com
last I looked- Feb 22, 2018-
---
Is all of Lake Scranton open ?
Author: Paul C
Last post: Feb 20, 2018 by Mike M.
---
Run In Peace, Vince Wojnar!
Author: mclaugh
Last post: Jan 26, 2018 by doc w
---
rest in peace
Author: roland genselbr/>Last post: Feb 03, 2018 by Rick
---
POSTED 2/22/18- The BENJAMIN AUGUST MEMORIAL 3-MILE RUN & WALK returns in 2018, switching to a March 25th date, after a years absence ....
---
POSTED 2/15/18- Candy's Rainbow Walk which has held in May has moved to June, has changed its name to CANDY'S PLACE RUN/WALK and now has a 5K RUN/WALK and Kids mile fun run ....
---
POSTED 2/10/18- JENKINS TOWNSHIP- YATESVILLE BOROUGH CRIME WATCH 4 MILER, The race committee decided to add a 1 mile walk as part of the event and will be giving the top 3 male walkers and top 3 female walkers awards. ....
---
POSTED 2/8/18- THE PANTHER POUNCE, held in June in Pocono Pines, decided not to continue with this event....
---
POSTED 12/14/17- The 2018 CRUSADER CLASSIC 5k RUN & 1 MILE RACE of June 2 in Dunmore moves to Saturday and will now include a one mile race....
---
POSTED 11/04/17- As of this posting the RIVER TOWN HALF will not be taking place in 2018....
---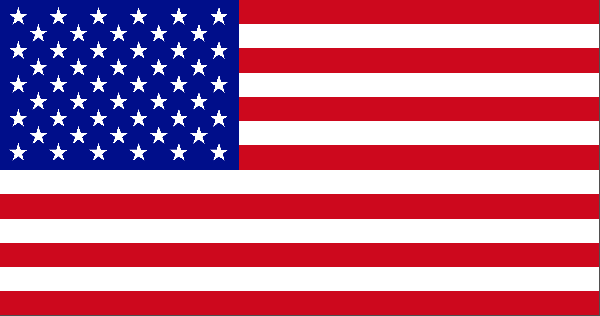 ADDED TO THE
NEPARunner CALENDAR...
Posted in the last 7 days, usually in the morning.
These postings appear on the Facebook page.


posted- Saturday, February 24, 2018
FORTY FORT • SUN APR 29, 2018
3.1 Miles(8:15), 1 Mile & Awareness fair (10:30)
BENEFITS: To promote awareness and to support community programs serving individuals with Autism.
KINGSTON • SAT MAY 19, 2018
5k Run/Walk
BENEFITS: Jenny Lynn Elementary Scholarship fund.
posted- Friday, February 23, 2018
BERWICK • SAT MAY 19, 2018
5k Run/Walk, Color event
BENEFITS: Berwick Relay for Life for Cancer
MILFORD • SAT JUN 16, 2018
5K Walk/Fun Run, 1 Mile Community Walk, and 1 Mile Kids (10am)
BENEFITS: Michael J. Fox Foundation for Parkinson's Research
posted- Thursday, February 22, 2018
WILKES BARRE • SUN MAR 25, 2018
3-Mile Run & Walk
BENEFITS: Sponsored by Sandy Rifkin in blessed memory of Sandy's husband Arnold Rifkin and Sandy's father, Benjamin August
posted- Wednesday, February 20, 2018
EAST STROUDSBURG • SAT APR 15, 2018
5K RUN/WALK, Childrens Fun Run is at 8:30
BENEFITS: Benefits the Child Advocacy Center of Monroe County
HONESDALE • SAT SEP 1, 2018
5K run/walk (9:00) & 10K run (8:30)
BENEFITS: Michael J. Bryant Fund
If you need something posted email me- runnepa@aol.com
---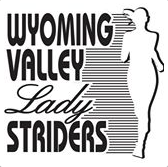 LADY STRIDERS COUCH TO 5K PROGRAM—3/6/18 to 4/22/18- Back due to popular demand, the 12th edition of the Lady Striders C25K program! Do you want to run a 5K, but don't know where to start?
The target goal race is Navient Ladders & Laces 5K on 4/22
More information can be found on the Lady Striders facebook page or click to view the info/form
---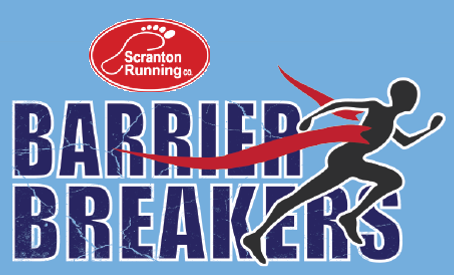 SCRANTON BARRIER BREAKERS WINTER SESSION- The Scranton Running Co. Barrier Breakers and Scranton Running Company are hosting their Winter 3 Session running 2/10 to 4/7 culminating with the Scranton 5k FACEBOOK or website POSTED Feb 4, 2018

---
TIMES LEADER REPORTS KEYSTONE GAMES COMING TO LUZERNE COUNTY IN 2018 - The last Keystone Games held in Luzerne County was in 2004 under direction of the Wyoming Valley Striders and featured a 5k running event. It is not clear yet if there will be a run this years, but the games do feature Track and Field events and a Fitness Challenge. Susquehanna Trailers Hiking Club. POSTED Nov 24, 2017

---
ADDED TO THE CLUB LISTING PAGE- KTA- KEYSTONE TRAIL ASSOCIATION - A link to hiking trails/clubs has been added to the NEPARunner Area Club listing pageclubs page. The Association for the state is the KEYSTONE TRAIL ASSOCIATION. Local club is the Wyoming Valley area is Susquehanna Trailers Hiking Club. POSTED Sept 21, 2017

---
POSTED Feb 4, 2018
---
TO ANYONE USING THE DIKE OR KIRBY PARK- This is a reminder from Chris Belleman from the Luzerne County Flood Protection Authorty about the use of the Dike system for events, such as running events. Permission to use the asphalt maintenance road atop of the levee crest or other Authority property, must be requested to the Authority thorough their Special Events Procedure INFO. For all special events which includes local road races, under no circumstance will the marking of the Authority property be allowed in support of the event. (no spray paint or markings). POSTED May 10, 2016

---
•
Upcoming AREA events...

SAT FEB 24, 2018 » 10:30 • BERWICK
RUN FOR THE COOKIES
10K RUN
---
•
Recent Results/Reports...
http://wnep.com/2018/02/23/lake-scranton-one-year-after-tornado/

LAKE SCRANTON ONE YEAR AFTER TORNADO-
WNEP-TV 16- 2/24/18

SAT FEB 10, 2018 SCRANTON

SHIVER BY THE RIVER #2
---

5k- Christian Juice, Tiffany Leventhal; 10k- Kirt Joseph, Alexandria Miller, 2 mile walk- Jeff Knutson, Danica Laubach
Timing & Results: Scranton Running Company

SAT FEB 10, 2018 WILKES BARRE

CUPID'S CHASE
---

Paul Shaffer, Jaclyn Rawlings
EVENT BENEFITS Community Options
Timing & Results: SecondWind Timing
Race Director: Alyssa O'Grodnick(Reyes)

SAT FEB 3, 2018 TUNKHANNOCK

31st ANNUAL FEBRUARY FREEZE 5K
---

Tim Nowakowski, Irene Cobb
EVENT BENEFITS Endless Mountain Bobcat event.
Submitted by Race Director: Ed Hetzel

GREATER HAZLETON AREA FESTIVAL OF RACES FINAL STANDING POSTED-
here- 1/26/18
---