POSTED 2/18/19- The Jenny's Kloset 5k scheduled for March 23, 2019 has been postponed. No future date yet
---
POSTED 2/15/19- The May 18th RONALD McDONALD HOUSE "SHOW YOUR STRIPES 5K @ ARMED FORCES PARADE" will not be helded this year.
---
POSTED 2/02/19- The RUN TO REMEMBER IN MEMORY OF KARA COOK at Lake Carey moves from January to late March this year.
---
POSTED 2/02/19- The ALL VETERAN'S HONOR RUN moves to September this year.
---
POSTED 2/02/19- The SUSQUEHANNA RIVER ROAD RUNNERS CLUB has merged with the Wyoming Valley Striders. The races will continue, including the VALLEY'S FASTEST MEN/WOMAN SERIES
---
POSTED 1/27/19- The NEPA GREEN FAIR & 5K RUN / WALK moves to Nay Aug Park this year and will be held in April.
---
POSTED 1/26/19- The 2019 CAC MOONLIGHT 5K/10K RUN/WALK and P.L.C.T.A. 5K RUN/WALK FOR AUTISM AWARENESS will be held in May this year.
---
POSTED 12/26/18- The 2019 RUN FOR RED MARATHON/HALF MARATHON will be using a different starting area and course... Zach Booth will be assuming the role of Race Director replacing Bob Werts who will be stepping down after 13 directions. The start for the Marathon and half will be Northampton Community College – Monroe Campus, 2411 Route 715, Tannersville...
---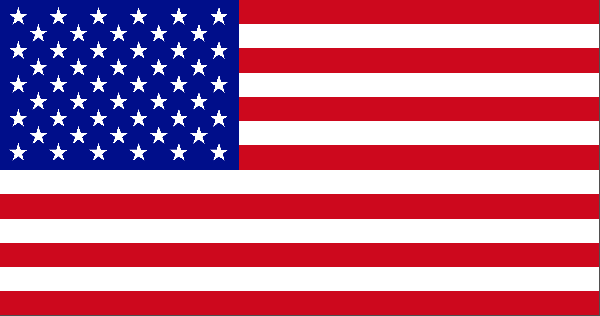 ADDED TO THE
NEPARunner CALENDAR...
Posted in the last 7 days.
These postings appear on the Facebook page.


posted- Sunday, February 17, 2019
FORTY FORT • SUN APR 27, 2019
3.1 Miles, 1 Mile & Awareness Fair
BENEFITS: To promote awareness and to support community programs serving individuals with Autism.
SCRANTON • SUN SEP 1, 2019
5K Run, 1 mi. Walk
BENEFITS: Scholarship to two student/athletes at Holy Cross High School in the name of Pat Purcell
posted- Saturday, February 16, 2019
SCOTT TOWNSHIP • SAT AUG 10, 2019
5K Run/Walk
BENEFITS: Ronald McDonald House of Scranton
posted- Friday, February 15, 2019
SCRANTON • THU FEB 21, 2019
5k RUN/WALK- FREE EVENT!
HAWLEY • SUN JUNE 9, 2019
5K RUN/WALK
BENEFITS: Tyler Paul Whitman Memorial Scholarship given out at Wallenpaupack Area High School
posted- Monday, February 11, 2019
CARBONDALE • SAT MAY 11, 2019
5K Run/Walk OR 1/2/3 MILE COLOR RUN, 1/2 MILE WALK
BENEFITS: Capital improvements in the memory of Fred Ciotti, Autism Support Group at the Carbondale YMCA
•
Upcoming AREA events...
THU FEB 21, 2019 » 6:00 • SCRANTON
FEBRUARY- "RUN AROUND SCRANTON"- JACK'S DRAFT HOUSE
5k RUN/WALK- FREE EVENT!
---
SAT FEB 23, 2019 » 9:00 • WILKES-BARRE
ODYSSEY 2019 INDOOR TRIATHLON
SWIM-400 yd, BIKE 5mi., RUN- 2 mi.; Individual or team
EVENT BENEFITS - Luzerne County Children & Youth Foster Care
---
SAT FEB 23, 2019 » 10:30 • BERWICK
RUN FOR THE COOKIES
10K RUN (6.2 mi)
---
SUN FEB 24, 2019 » HEATS, Begin 7:30 • DUNMORE
Y NOT TRI INDOOR TRIATHLON
10 Min Swim, 25 Min Bike, 20 min Run, Single or team, Duathlon option
EVENT BENEFITS - Hosted by Greater Scranton YMCA, Stringers.
---
•
Recent Results/Reports...
SAT FEB 9, 2019 BLOOMSBURG
CUPID'S CHASE
---

5K RUN
Tiffany Kiehl, Billy Ditchey
EVENT BENEFITS Community options
Timing & Results: Falcon Timing
Race Director: David McConaghy

SAT FEB 9, 2019 SCRANTON

SHIVER BY THE RIVER #2
---

5K RUN
David Kilgore, Amanda Wilczynski
10k RUN
Francis Spear, Jennifer Selig
2 mile walk
Jerry Dipasquale, Maggie Smith
EVENT BENEFITS Lackawanna River Conservation Association
Timing & Results: Scranton Running Company
---