• AREA WEATHER
for runners!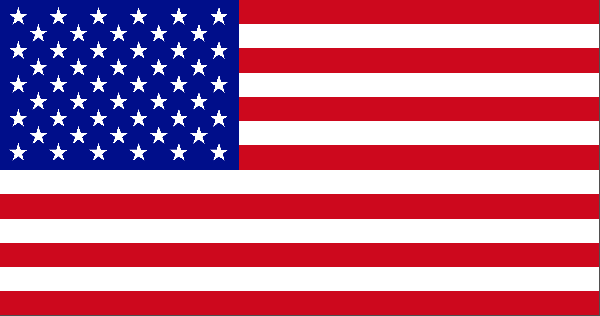 ADDED TO THE
NEPARunner CALENDAR...
Posted in the last 7 days.
or more during off season.
These postings appear on the Facebook page.


WED, OCT 21, 2020 MESHOPPEN

Wyoming Valley XC Championship
GIRLS VARSITY
1. Madison Dewees, Holy Redeemer High School
2 Molly DeMarzo, Crestwood
3 Madelyn Keating, Wyoming Area
BOYS VARSITY B
1. Stephen Kapsick, Lake Lehman
2.Thaddeus Mead, Dallas
3 LJ Morgan, Lake Lehman
BOYS JR, HIGH
1. Franklin Ritz, Hazleton Area
2. Mason Staude, Crestwood
3. Ryan Kozich, Crestwood
GIRLS JR HIGH
1. Kendall Borgers, Lake Lehman
2. Ella Novelli, Crestwood
3. Madison Hedglin, Dallas


---

• Timing & Results: Run High

posted- Saturday, Oct 17, 2020
TUNKHANNOCK • DEC 5, DEC 6, 2020
5k Virtual Run
BENEFITS: Wyoming County United Way
posted- Friday, Oct 16, 2020
FRACKVILLE • THU OCT 22, 2020
5K run/ walk
BENEFITS: Frackville Elks Lodge, Friendship Fire Company
posted- Thursday, Oct 15, 2020
LANDINGVILLE • SAT OCT 31, 2020
5k
BENEFITS: Schuykill County Vision
• 10/17- WILKES-BARRE- "A Moment of Magic Pups and Pints 5k" - Canceled...
•
Recent Results/Reports...
SUN OCT 18, 2020 LAKE ARIEL
7th Annual Lake to Lake 8K Trail Run - Woods Walk - Dog Wag
8k Trail run
Stephen Kober, Paula Mandracchia
---
• Event Benefits: Lacawac's preservation and environmental education programs, scientific research, and advocacy and public awareness outreach
• Race Director: Craig Lukatch
OCT 8th, OCT 12th, 2020 SCRANTON
SCRANTON "VIRTUAL" HALF MARATHON, WALK Virtual Half Marathon
Bryan Morseman, Heidi Peoples
Walk
Kevin White, Teresa Anthony
---
• Event Benefits: The continued development of the Lackawanna River Heritage TrailBryan
• Timing & Results: SRC
SAT OCT 10, 2020 HAZLETON
Hazleton Town & Trail Race Series
HALF M.
Jesse Ordonio, Tracy Yutko
10k
Tracy Douglas, Francis Spear
5k
Karrie Baloga, Ryan Flaim
1 mil Walk
Amanda Hinkle, Brian Rusnock
Youth Mile
Rowan Dietrick, Avery Ustonofski
---
• Event Benefits: Hazleton POWER and the Greater Hazleton Civic Partnership
• Timing & Results: SecondWind Timing
• Race Director: Frank Romero
SEP 1 to SEP 30, 2020 FOREST CITY
D&H Virtual Challenges
Half Marathon
Eric Bartlett, Kimberly Dennis
5k
Mike Zorzi, Ariella Maron
Walk
Cheryl Lukasiewicz, David Bernarsky
20 MI. Bike
Tess Beardell, Jim Gething
---
• Event Benefits: Maintenance and further improvements on the D&H NEPA Rail Trails
• Timing & Results: SRC Race Management
• Submitted by: Tom Walski
• Race Director: Lynn M. Conrad
SAT OCT 3, 2020 NORTHUMBERLAND
2020 5K Fall Fudge Run
5k
Logan Strouse, Eden Treas
---
• Event Benefits: Northumberland Christian School
• Timing & Results: Falcon Timing
• Race Director: Bethany Daku-Treas
SEP 25 to Sep 27, 2020 WEST PITTSTON
Little Eric's Run for the Gold
5k
Brady Mullin, Aubriana Marranca
---
• Event Benefits: Childhood cancer research through Little Eric's Foundation.
SUN SEP 6, 2020 WILKES-BARRE
The Wyoming Valley Run
Virtual 10 Miler
John Novack, Noreen Manning
---
• Event Benefits: Organized by Endless Mountain Running
• Race Director: Ben Robinson
SAT SEP 5, 2020 (9/5 to 9/12) HONESDALE
Herd the Curd Virtual 5k
5K
Stephanie Savastano, David Kennedy
---
• Event Benefits: Michael J. Bryant Memorial Fund
• Race Director: Carrie
SAT SEP 5, 2019 FRANKLIN FORKS
SALT SPRINGS FIELD, FOREST & FALLS TRAIL RACE
5k
Ben Olson, Niamh Cody
10k
Sarah Briggs, Christopher Cowden
---
• Event Benefits: Salt Springs Park
• Race Director: Diana Bean
SAT SEP 5, 2020 SUGARLOAF
VCC "Race the Course" 5K & 1 Mile Hill Climb
5k
Robert Moulton, Carissa Flynn
1 mile
Mark Walchinsky, Stacey Mears
---
• Event Benefits: Sugarloaf Police Department
• Timing & Results: SecondWind Timing
• Submitted by: Rob Gould
• Race Director: Tom Ciccarelli