enter HERE
LATEST TOPICS
Free Forums by Bravenet.com
last I looked- Jan 20, 2018-
---
Run In Peace, Vince Wojnar!
Author: mclaugh
Last post: Jan 19, 2018 by John Fisher
---
Indoor running tracks
Author: Ronnie
Last post: Jan 14, 2017 by John Kirby
---
2017 Mileage
Author: TW
Last post: Dec 31, 2017 by TW
---
Thanks Again To Mike !!
Author: Jeff Knutson
Last post: Dec 31, 2017 by Jeff Knutson
---
Yearly ranking
Author: TW
Last post: Dec 29, 2017 by TW
---
POSTED 12/14/17- The 2018 CRUSADER CLASSIC 5k RUN & 1 MILE RACE of June 2 in Dunmore moves to Saturday and will now include a one mile race....
---
POSTED 11/04/17- As of this posting the RIVER TOWN HALF will not be taking place in 2018....
---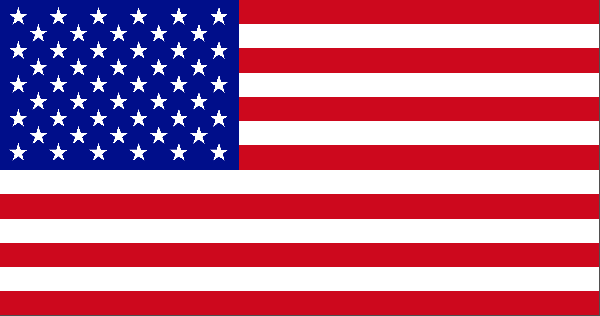 ADDED TO THE
NEPARunner CALENDAR...
Posted in the last 7 days, usually in the morning.
These postings appear on the Facebook page.


posted- Saturday, January 20, 2018
WILKES-BARRE • SUN APR 22, 2018
5K RUN & 1 MILE WALK
BENEFITS: All Proceeds benefit the Muscular Dystrophy Association (MDA)Muscular Dystrophy Association (MDA)
PITTSTON • SAT MAY 5, 2018
4 Miles Run
BENEFITS: Jenkins Township-Yatesville Borough Crime Watch
posted- Friday, January 19, 2018
SCRANTON • SAT FEB 10, 2018
10k run, 5k run, 2 mile walk
posted- Monday, January 15, 2018
SCRANTON • THU JAN 18, 2017
RUN/WALK
posted- Sunday, January 14, 2018
BERWICK • SAT FEB 24, 2018
10K RUN
LEHMAN • SUN MAR 18, 2018
~4½ MILE
If you need something posted email me- runnepa@aol.com
---
TIMES LEADER REPORTS KEYSTONE GAMES COMING TO LUZERNE COUNTY IN 2018 - The last Keystone Games held in Luzerne County was in 2004 under direction of the Wyoming Valley Striders and featured a 5k running event. It is not clear yet if there will be a run this years, but the games do feature Track and Field events and a Fitness Challenge. Susquehanna Trailers Hiking Club. POSTED Nov 24, 2017

---
ADDED TO THE CLUB LISTING PAGE- KTA- KEYSTONE TRAIL ASSOCIATION - A link to hiking trails/clubs has been added to the NEPARunner Area Club listing pageclubs page. The Association for the state is the KEYSTONE TRAIL ASSOCIATION. Local club is the Wyoming Valley area is Susquehanna Trailers Hiking Club. POSTED Sept 21, 2017

---
TO ANYONE USING THE DIKE OR KIRBY PARK- This is a reminder from Chris Belleman from the Luzerne County Flood Protection Authorty about the use of the Dike system for events, such as running events. Permission to use the asphalt maintenance road atop of the levee crest or other Authority property, must be requested to the Authority thorough their Special Events Procedure INFO. For all special events which includes local road races, under no circumstance will the marking of the Authority property be allowed in support of the event. (no spray paint or markings). POSTED May 10, 2016

---
•
Upcoming AREA events...

SAT JAN 27, 2018 » 10:00 • WEATHERLY
DASH FOR DANA 5K RUN/WALK
5K Run/Walk
EVENT BENEFITS - Dana Scatton, Baby Aries, Dana's Mom
---
•
Recent Results/Reports...
WILKES-BARRE BRYN MESKO TRAINS FOR ULTRA ACROSS HAITI-
Times-Leader- 1/20/18
---
THU JAN 18, 2018 SCRANTON
RUN AROUND SCRANTON- THE VAULT YAP & KITCHEN
---

JOE DRUMSTA, KRISRIN PATCHELL-PELLIS>
Timing & Results: Scranton Running Company

SAT JAN 13, 2018 SCRANTON

SHIVER BY THE RIVER #1
---

10K Brian Lewis, Kay Brier
5K Austin Martinelli, Nick Sommons
2 Mile Walk- Jerry Dipasquale

SAT JAN 6, 2018 SCRANTON

INAUGURAL FIRE & ICE 5K
---

Matt Byrne, Jamie Rizzo
EVENT BENEFITS Benefit the funding of the Pennsylvania Fallen Firefighters Memorial
Timing & Results: Kirby Timing
Submitted by: John Kirby

WYOMING VALLEY STRIDERS LACE UP FOR COLD NEW YEAR RUN-
Times-Leader- 1/2/18

SUN DEC 31, 2017 BLOOMSBURG

BLOOMSBURG YMCA NEW YEAR'S EVE 5k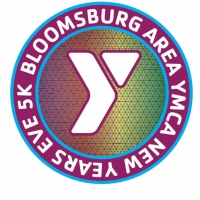 ---

Michael Lewis, Marina Martino
EVENT BENEFITS Youth Development, Healthy Living, and Social Responsibility in the Bloomsburg community through the Bloomsburg Area YMCA
Timing & Results: SecondWind Timing
Race Director: Noelle Pinchot