enter HERE
LATEST TOPICS
Free Forums by Bravenet.com
last I looked- May 15, 2017-
---
Tyler Kubilus 5K and Kids Dash - Saturday June 10, 2017
Author:  C. Kubilus
Last post: May 15, 2017 by Gary A
---
Black Diamond Trail
Author:  Ron R
Last post: May 15, 2017 by Ron R
---
Volunteers Needed for May 27th Race in Harrisburg
Author:  Wolfrays
Last post: May 13, 2017 by Wolfrays
---
race fee inflation
Author:  Jim
Last post: May 04, 2017 by ac
---
Susquehanna Warrior Trail
Author:  TW
Last post: May 02, 2017 by TW
---
Couch to 5K training--CHEAP. :)
Author:  McLaugh
Last post: May 02, 2017 by McLaugh
---
POSTED 5/24/17- The June 3rd "CLASS OF 2018 COLOR FUN RUN" at Benton High School   HAS BEEN CANCELED, Please consider contacing Paula Shannon at pshannon@bentonsd.org to make a donation ...
---
POSTED 5/9/17- The FREELAND MOUNTAIN PUB RUN 20th running this year, May 30th will be a PUB COLOR RUN. ...
---
POSTED 5/4/17- The Wilkes-Barre Triathlon has suspended operations and will not host an event in 2017. ...
---
POSTED 4/22/17- This years FLAG DAY 5K has been moved to Jake Sobeski Stadium, Boston Ave, West Pittston, Pa. This event benefits the NEPA Council, Boy Scouts of America ...
---
POSTED 4/22/17- This years Wally Man Triathlon has been cancelled. The event was to take place in early June. ...
---
POSTED 3/10/17- The final Ryan O'Malley Annual Race (the ROAR 5k) will take place on 5.06.17 – The University of Scranton's third annual Day of Giving. To signify the joining of these two events, this year's race will be called the ROAR 5.06k and will introduce participants to a new running route that begins and ends on campus. ...
---
POSTED 10/2/16- NEW IN 2017! The TRITON TROT MILE RUN/WALK, will be adding a second race which will be held on the Saturday after the JD mile. This race SPONSORED BY SHANNONDELL will be open to only those 50 years and older...
---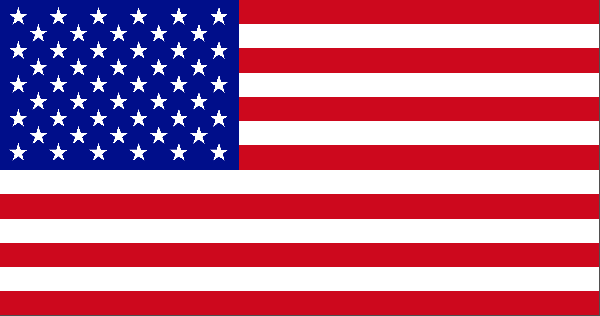 ADDED TO THE
NEPARunner CALENDAR...
Posted in the last 7 days, usually in the morning.
These postings appear on the Facebook page.


posted- Tuesday, May 23, 2017
SCRANTON • June 26th - July 27th (Mondays - Thursdays)
8 am session is for High School XC runners. 9am is for younger kids and beginner runners
WYOMING • SUN OCT 1, 2017
6K RUN/ 2K WALK
BENEFITS: Kelci Ever After Fund for Scholarships and local environmental charities
posted- Saturday, May 20, 2017
SCRANTON • WED JUN 7, 2017
PUB RUN 3.5-4 miles total
PECKVILLE • TUE JUN 13, 2017
INFORMATIONAL MEETING
posted- Thursday, May 18, 2017
JERSEY SHORE • SAT JUL 1, 2017
10K run, 5K run/walk, 1 mile color run
BENEFITS: Jersey Shore Branch YMCA's Annual Campaign
posted- Wednesday, May 17, 2017
SCRANTON • SAT SEPT 2, 2017
5k Run and 1 Mile Walk
BENEFITS: All Proceeds and Donations Benefits The Boys and Girls Club of NEPA's Christmas Party
PTTTSTON • SAT SEP 9, 2017
5K Run/ 1½ mile Walk
BENEFITS: Pittston Memorial Library, in honor of Tom and Dianne Tigue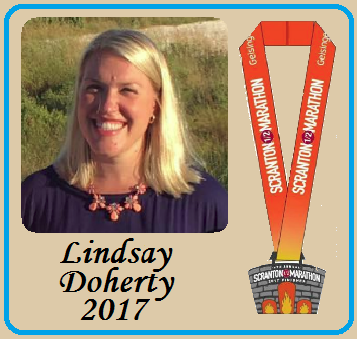 If you need something posted email me- runnepa@aol.com
---
LADY STRIDERS COUCH TO 5K TRAINING PROGRAM!- The Lady Striders announces new round of their succesful COUCH TO 5K TRAINING PROGRAM. The new program runs from May 8th to July 4th and is open to anyone who wants to be a RUNNER! It assist you in completing a 3 mile race (or just run) in 7 weeks time, using intervals of walking and jogging. They meet for three times per week in Mondays and Wednesday evening 5:45pm and Saturday mornings 8:30 at Kirby Park. The goal Bernies Memorial 3 miler on the 4TH of July in Wilkes-BarreMORE INFO
POSTED April 13, 2017

---
NATIONAL RUNNING CENTER COUCH TO 5K PROGRAM!- NATIONAL RUNNING CENTER, CLARKS SUMMIT announces their upcoming COUCH TO 5K TRAINING PROGRAM.
Group will meet every Wednesday at 6pm and Saturday mornings at 8am beginning on May 1st!
This session run May 1st till June 24. Meeting place will be at the Ackerley Baseball Fields!
Will also meet Monday evenings at 5:00 at NRC - this will be for those able to make it and wanting to become familiar with the 5k race route! The goal race is the Strawberry Day 5k on June 24th. MORE INFO
POSTED March 4, 2017

---
NESCOPECK SUMMER BIATHLON RETURNS FOR 2017- This event was a held annually twice a year that ended a few years back and is BACK. This is a great event if you are a runner and like shooting. Runners are timed on a course and stop to take some shots at targets and are scored according by on accuracy. Shots missed adds time to your final run time. A lot of fun, mandatory clinic is held before each event for beginners. The events are held at the Nescopeck Hunting and Rifle Club on Pine St. Nescopeck, 5km run with two shooting stops, targets at 25m.
For more info or questions- Frank Gaval 570-788-4219 barb123@ptd.net
POSTED March 3, 2017

---
TO ANYONE USING THE DIKE OR KIRBY PARK- This is a reminder from Chris Belleman from the Luzerne County Flood Protection Authorty about the use of the Dike system for events, such as running events. Permission to use the asphalt maintenance road atop of the levee crest or other Authority property, must be requested to the Authority thorough their Special Events Procedure INFO. For all special events which includes local road races, under no circumstance will the marking of the Authority property be allowed in support of the event. (no spray paint or markings). POSTED May 10, 2016

---
•
Upcoming AREA events...
THUR MAY 25, 2017 » 6:00 • CLARKS SUMMIT
RUN. STRETCH. SUMMIT
Run, Stretch after, Food & Drinks
EVENT BENEFITS - Hosted by Jaya Yoga and The National Running Center
---
SAT MAY 27, 2017 » 9:00 • DANVILLE
40th ANNUAL DANVILLE MEMORIAL T-RAIL RUN
5 Mile
EVENT BENEFITS - Race Proceeds will benefit a local organization, community activity or place of need. TBD
---
SAT MAY 27, 2017 » 9:00 • DRUMS
RUN FOR ORANGE 5K 1 MILE FUN WALK
5k Run, 1 mile fun walk
EVENT BENEFITS - Local Cross Country Booster Clubs and The Valley Running Club
---
SAT MAY 27, 2017 » 10:00 • SCRANTON, PA
NEPA 5K FOR ALS
5k Run / 1 Mile Walk
EVENT BENEFITS - NEPA ALS Foundation
---
SUN MAY 28, 2017 » 7:00 • DRUMS
NESCOPECK DUATHLON
3 Mile Run /16 Mile Bike /3 Mile Run
EVENT BENEFITS - All proceeds benefit the Hazleton YMCA/YWCA
---
SUN MAY 28, 2017 » 9:00 • PECKVILLE
Ks FOR KATIE: 10k/5k RUN, & 3k WALK
10k/ 5k Run, 3k walk
EVENT BENEFITS - Benefiting the Foundation for Prader-Willi Research (FPWR).
---
SUN MAY 28, 2017 » 9:30 • SCRANTON
7th ANNUAL THERESA BORGIA MEMORIAL 5K RUN/WALK
5K Run/Walk
EVENT BENEFITS - JCC of Scranton
---
MON MAY 29, 2017 » 9:00 • WIND GAP
19th ANNUAL MEMORIAL DAY TORTOISE AND HARE 5K RACE
5k Run/Walk
EVENT BENEFITS - Project Child of Lehigh Valley
---
MON MAY 29, 2017 » 9:00 • FORTY FORT
FORTY FORT LIONS 37th ANNUAL OLD FORT 5 MILER
5 MILE RUN
EVENT BENEFITS - Forty Fort Lions Club
---
MON MAY 29, 2017 » 8:30 • MANSFIELD
17th ANNUAL BOB BRIDGMAN MEMORIAL RACE at MANSFIELD UNIVERSITY
5k Run + Kids' Fun Run
EVENT BENEFITS - Mansfield Ambulance, MU Cross Country Team, Bob Bridgman Memorial Scholarship Fund at MU, Mansfield High School Cross Country Team, Second Chance Animal Sanctuaries
---
MON MAY 29, 2017 » 9:00 • LITCHFIELD
MEMORIAL MIRACLE MILES
5k Trail Run, 1k Walk (8am)
EVENT BENEFITS - Children's Miracle Network
---
MON MAY 29, 2017 » 3:00 • FREELAND
20th ANNUAL FREELAND MOUNTAIN PUB RUN
Derek Canales 570 710 4330 derekcanales@yahoo.com
---
SUN MAY 21, 2017 POCONO SUMMIT
12th ANNUAL RUN FOR THE RED MARATHON
---

5k Shane Ramdeo, Ciara Conboy
HALF- Alexander Price, Rachel Johnson
MARATHON- Chris Zablocki, Heidi Peoples
EVENT BENEFITS Proceeds benefit the American Red Cross of the Poconos

SUN MAY 21, 2017 WYOMING

WYOMING VALLEY STRIDERS 26th ANNUAL SPRING AGE-GROUP GRADED 5.3 MILE TRAIL RUN / 4th ANNUAL JEN STEC MEMORIAL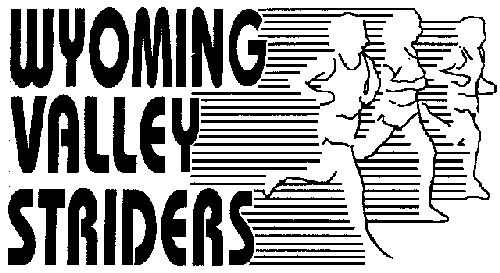 ---

Patti Turissini, Tony Korch
Timing & Results: Wyoming Valley Striders
Submitted by: Linda Wojnar
Race Director: Linda Wojnar, Don Grose

KNIGHTS OF COLUMBUS 8K TRAIL RUN, 2K WALK
---

Jeffrey Bachak, Tiffany Leventhal
WALK- Jerry Dipasquale,Tammie Graves
EVENT BENEFITS Janet Weis Children's Hospital in Danville
Timing & Results: Scranton Running Company
Submitted by: Justin Sandy
Race Director: Steve Dondero

SAT MAY 20, 2017 SCRANTON

ON YOUR MARK GET SET RUN 6K RUN/WALK
---

Mark Burton, Sharon Cardamone
WALK- Jerry Dipasquale, Margaret Angeloni
EVENT BENEFITS benefitting the Nativity Miguel School of Scranton
Timing & Results: Scranton Running Company
Submitted by: Justin Sandy
Race Director: Carmela Smith

THU MAY 18, 2017 SCRANTON

RUN AROUND SCRANTON- STARNA'S
---

Matt Rutt, Kayla Edwards
Timing & Results: Scranton Running Company
Submitted by: Justin Sandy

SAT MAY 13, 2017 BLOOMSBURG

3rd ANNUAL BLOOMSBURG POLICE BENEVOLENT ASSOCIATION 5K Run/Walk
---

Robert Moulton, Katie Sick
EVENT BENEFITS Bloomsburg Police Benevolent Association, National Law Enforcement Officers Memorial Fund
Race Director: Randi Fetterman

SAT MAY 13, 2017 WAVERLY

WAVERLY WADDLE MOTHERS DAY RACE
---

Allen Brink, Tiffany Leventhal
EVENT BENEFITS A run to honor our mothers and caregivers... proceeds benefit the Waverly Community House
Timing & Results: Scranton Running Company
Submitted by: Justin Sandy

SAT MAY 13, 2017 MILFORD

SUPERHERO 5K FOR BRAIN INJURY AWARENESS
---

RUN- Krista Schmidt, Jason Rickard
WALK- Eileen Krouse, Richard Gherurch
ROLL- Alicia Krouse, Doug Wert
EVENT BENEFITS Brain Injury Association of Pennsylvania
Timing & Results: SecondWind Timing
Race Director: Barbra

33rd ANNUAL GUTHRIE GALLOP
---

10k RUN- TOM HANSELMAN, ERYN MILIUS
5K RUN- MOOKEY KENT, ERYN MILIUS
5K WALK- NICOLE OSMAN, JIM LYONS
EVENT BENEFITS Guthrie's Sports Medicine Fund and Camp Sensation at Guthrie Towanda Memorial Hospital.
Timing & Results: Falcon Timing
Race Director: Susan Sinay

SUN MAY 7. 2017 FRACKVILLE

STC TECH TROT
---

Brandon Stasulli, Ryley Schwalm
EVENT BENEFITS Schuylkill Technology Center Student Organizations, (FFA, DECA, SkillsUSA)
Timing & Results: Kirby Timing
Submitted by: John Kirby
Race Director: Stacey Minas

SUN MAY 7, 2017 WILKES-BARRE

WYOMING VALLEY STRIDERS 43rd ANNUAL CHERRY BLOSSOM 5 MILE RUN, 1 MILE FUN WALK / 14th ANNUAL TIM THOMAS MEMORIAL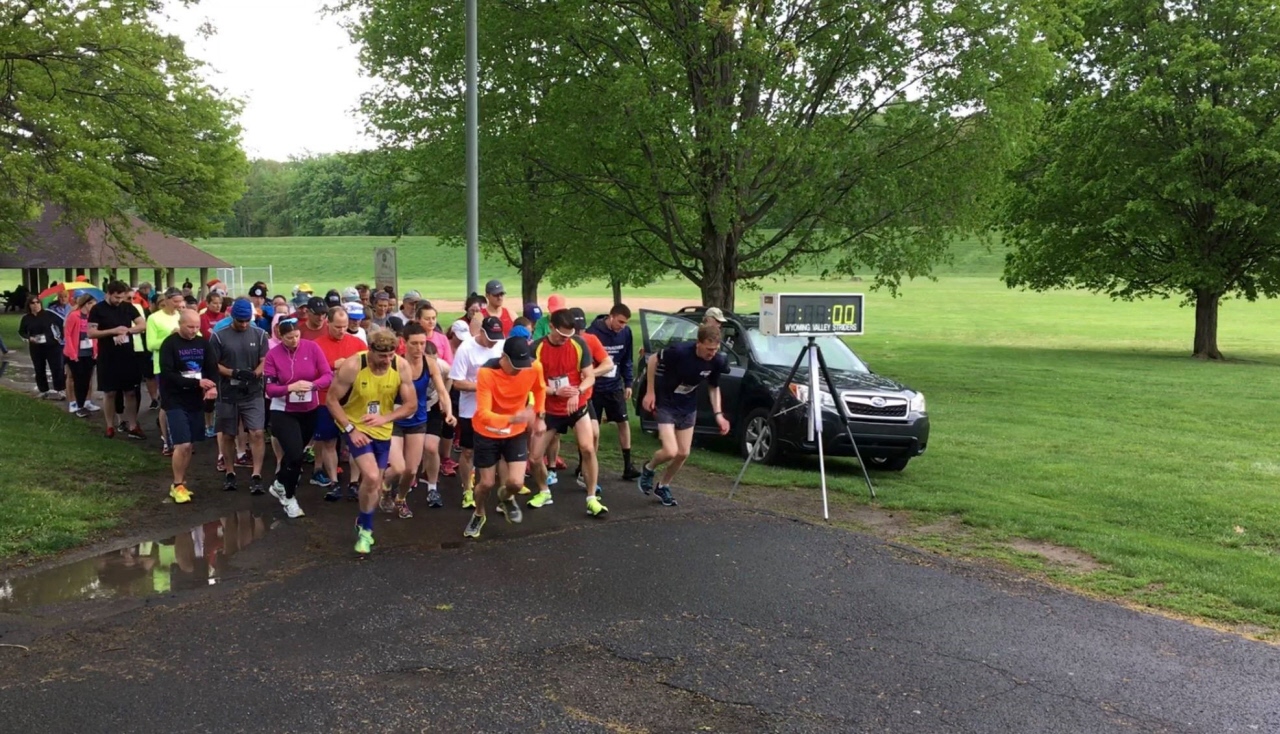 ---

Jeff Bachak, Eryn Milius
EVENT BENEFITS High school scholarships in the name of Tim Thomas
Timing & Results: Wyoming Valley Striders
Submitted by: Linda Wojnar
Race Director: Traci Strungis

SAT MAY 6, 2017 SCRANTON

ROAR 5.06k- RYAN O'MALLEY ANNUAL RACE
---

Eric Bartlett, Kathleen Healey
WALK- Jerry Dipasquale, Madeline Witt
EVENT BENEFITS Ryan T. O'Malley Memorial Scholarship
Timing & Results: Scranton Running Company
Submitted by: Justin Sandy
Race Director: Bridget Chomko

5th ANNUAL GREY TOWERS ASSOCIATION 8K RUN/ WALK
---

Gary Dennis, Elena Nitecki
EVENT BENEFITS 100% of the proceeds will be used for public programs and projects that support Grey Towers National Historic site.
Timing & Results: SecondWind Timing
Submitted by: Mark Hughes
Race Director: Nancy

SUN APR 30, 2017 CLARKS SUMMIT, PA

AHEA STUDENT SCHOLARSHIP RUN/WALK

Joe Dorohovech, Riley Marcks
EVENT BENEFITS Abington Heights Education Association Student Scholarship
Timing & Results: Kirby Timing
Submitted by: John Kirby
Race Director: Lisa Imbriaco

SUN APR 30, 2017 SCRANTON

TEAL RIBBON RUN
---

5K RUN - Randy Shemanski, Kerry Zawadski ,
EVENT BENEFITS Proceeds and monetary donations from the Teal Ribbon 5k/1 mile walk will go to Women's Resource Center to help fund sexual assault services.
Timing & Results: Scranton Running Company
Submitted by: Justin Sandy

SAT APR 29, 2017 FORTY FORT

Autism Awareness - NEPA 5k Run, Walk & Awareness Fair
---

Alexancer Solano, Molly Rupert
EVENT BENEFITS The Luzerne Foundation c/o Autism Awareness - NEPA
Timing & Results: Scranton Running Company
Submitted by: Justin Sandy

SAT APR 29, 2017 SCRANTON

13th ANNUAL MOONLIGHT WALK & 5K/10K RUN
---

10K RUN- Allen Brink, Ashley Davis DeNaples
5K John Evangelista, Logan Hansman
EVENT BENEFITS Children's Advocacy Center of NEPA
Timing & Results: Scranton Running Company
Submitted by: Justin Sandy
Race Director: Jennifer

JERMYN CRIME WATCH, WALTER KULICK MEMORIAL 5K
---

Dan & Cathy Dragwa
EVENT BENEFITS Jermyn Crime Watch
Timing & Results: Kirby Timing
Submitted by: John Kirby

SUN APR 23, 2017 WILKES-BARRE

6th ANNUAL MAX FINE MEMORIAL 5K RACE
---

Nathan Ridgley, Karen Moskel
EVENT BENEFITS 5K RUN & 1 MILE WALK
Timing & Results: SecondWind Timing Race Director: Michael Fine

SAT APR 22, 2017 NANTICOKE

RACE FOR A CAUSE
---

Robert Moulton, Caitlyn Bly
EVENT BENEFITS Proceeds benefit local charities, LCC Food Pantry.
Submitted by Race Director: Miranda Costa

SUN APR 23, 2017 DUNMORE

JOG FOR JUDE
---

Matt Murray, Molly McDonald
EVENT BENEFITS In memory of Jude Zayac, raising awareness and funds for S.I.D.S. research.
Timing & Results: Scranton Running Company
Submitted by: Justin Sandy

SUN APR 23, 2017 HANOVER TOWNSHIP

NAVIENT LADDERS AND LACES 5K RUN/WALK
---

Stephen Walski, Nadlie Solomon
EVENT BENEFITS Hanover Township Fire Department
Timing & Results: Kirby Timing
Submitted by: John Kirby
Race Director: Heather Schlingman

SAT APR 22, 2017 SCRANTON

P.L.C.T.A. 5K RUN FOR AUTISM AWARENESS
---

Joe Cardillo, Maura Beck
EVENT BENEFITS Autism Awareness
Timing & Results: Kirby Timing
Submitted by: John Kirby
Race Director: Kathleen Marie Walsh