enter HERE
LATEST TOPICS
Free Forums by Bravenet.com
last I looked- July 20, 2018-
---
Timing Companies
Author: Susan Gallagher
Last post: Jun 09, 2018 by Rick
---
Kobusky
Author: TW
Last post: Jun 04, 2018 by TW
---
D&H Trail in Forest City
Author: Remy
Last post: May 30, 2018 by TW
---
POSTED 7/14/18- The 15TH VETERAN'S DAY 5K RUN/WALK of Nov 10th, in Summit Hill has been canceled...
---
POSTED 7/14/18- The SCRANTON DUALTHLON of Sept 16 has been canceled...
---
POSTED 7/7/18- The DUPONT CENTENNIAL 5K in September has been renamed as DUPONT LION'S CLUB 5K RUN/WALK and will be a annual event...
---
POSTED 7/7/18- The ANNUAL DAM RUN held in early August will not be held this year...
---
POSTED 7/4/18- The ONE LIFE TO LIVE FOUR LEGGED FRIENDS 5K RUN/ 1 MILE WALK in Scranton, moves to September this year... ...
---
POSTED 7/4/18- The PTLM. JOHN J. WILDING PROTECT & DEFEND 5K in Scranton, moves to July this year... ...
---
POSTED 7/1/18- WVW Vets n Pets scheduled for September 22, 2018 has been postponed ...
---
POSTED 6/15/18- The TRITON TROT MILE RUN/WALK "GEEZER MILE" August 4th is now open to all runners who are over 40. ...
---
POSTED 6/1/18- The Anthracite Triathlon and Youth Splash & Dash will not be held this year, but, will be back for 2019 at a new Venue. ...
---
POSTED 5/25/18- The MetroCast GIVING BACK 5K Berwick, moves from April to September 22nd this year and for now is known as GIVING BACK 5K, more info will appear...
---
POSTED 3/21/18- The NATIVITYMIGUEL SCHOOL "On your Mark, Get Set, Run!!!" moves to a September date this year.
---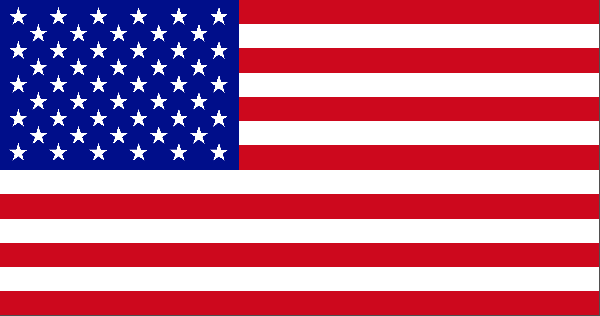 ADDED TO THE
NEPARunner CALENDAR...
Posted in the last 7 days, usually in the morning.
These postings appear on the Facebook page.


posted- Friday, July 20, 2018
WILKES BARRE • SUN SEP 30, 2018
5K RUN/ 1 MILE FUN walk
BENEFITS: All Proceeds Benefit The David A, Salata Nursing Endowment that provides scholorship
LeRAYSVILLE • SUN SEPT 2, 2018
5K Run/Walk
BENEFITS: LeRaysville Pike Volunteer Fire Co.
SCRANTON • SAT SEPT 15, 2018
5K RUN/WALK, 1 MILE FUN WALK
BENEFITS: Provide significant funds and bring awareness about breast cancer to our local community
LONG POND • SAT SEP 22, 2018
5K OBSTACLE COURSE
posted- Thursday, July 19, 2018
BERWICK • SAT SEP 22, 2018
5K Run/Walk
BENEFITS: Proceeds go to Veterans through the Wilkes-Barre VA Hospital
MOUNTAINTOP • SAT NOV 3, 2018
5K run & walk
BENEFITS: All proceeds Directly Go Back Into the Mountaintop Community & Families
posted- Monday, July 16, 2018
SCRANTON • THU JUL 19, 2018
5k RUN/WALK- FREE EVENT!
BENEFITS: charity
WHITE HAVEN • SAT SEP 29, 2018
5K Trail Run
BENEFITS: White Haven Ambulance
posted- Saturday, July 14, 2018
TAMAQUA • SAT AUG 25, 2018
5k Adventure trail run
BENEFITS: Proceeds benefit Tamaqua Area Girls & Boys Cross Country teams.
If you need something posted email me- runnepa@aol.com
---

6th Annual Wayne County 5K Challenge schedule has been announced- The following races are scheduled:
June 9th – Roy Thorpe Memorial 5K Run
July 21st – Dr. William Perkins Memorial Events
August 25th – Habitat for Humanity Run for the Roses
September 15th – Wayne County YMCA 5K Run
October 6th – Hawley Library 5K Run

For details on the series and how to register visit- Wayne County 5K Challenge POSTED Apr 7, 2018

---
TO ANYONE USING THE DIKE OR KIRBY PARK- This is a reminder from Chris Belleman from the Luzerne County Flood Protection Authorty about the use of the Dike system for events, such as running events. Permission to use the asphalt maintenance road atop of the levee crest or other Authority property, must be requested to the Authority thorough their Special Events Procedure INFO. For all special events which includes local road races, under no circumstance will the marking of the Authority property be allowed in support of the event. (no spray paint or markings). POSTED May 10, 2016

---
•
Upcoming AREA events...

WED JULY 25, 2018 » 7:00 • DALLAS
SRRC- MEAL PREP GRIND MILE
Part of the The Valley's Fastest Man / Women Mile Series 2018
1 MILE TRACK
EVENT BENEFITS - A SRRC club event
---
WED July 25, 2018 » 6:00 • TUNKHANNOCK
TEWKSBURY SUMMER DEVELOPMENTAL ALLCOMER TRACK MEET
Multiple Track and Field Events
EVENT BENEFITS - Walter B Tewksbury Committee, 4 dates 7/11, 7/25, 8/8 & 8/22 Register at 5pm.
---
JUL 28, 29, 2018 » 5:00 • LANESBORO
VIADUCT TRAIL ULTRAMARATHON
100 or 50 mile ultra-marathon- (50 mi. is closed)
---
JULY 28-AUG 2, 2018 » time • WHITE HAVEN
DISTANCE RUNNING AT YMCA CAMP KRESGE: A SCHOLASTIC CROSS COUNTRY TRAINING CAMP
Cross Country Training Camp (7th-12th grade)
---
SAT JUL 28, 2018 » 8:00 • LAKE CAREY
Mountain Energy Services ADMIRAL STARK 5K RUN/WALK, FRANK J. VALVANO MEMORIAL 10K"
10k RUN, 5K RUN/WALK
EVENT BENEFITS - Lake Carey Volunteer Fire Company
---
SAT JUL 28, 2018 » 9:00 • WILKES-BARRE
5k FOR THE UNITED WAY
5k Run/Walk
EVENT BENEFITS - Proceeds benefit the United Way of Wyoming Valley's fight to end childhood poverty.
---
SAT JUL 28, 2018 » 6:00 • MILLVILLE
SICK TRAIL RUN
4 plus Sick Miles
EVENT BENEFITS - FREE EVENT
---
SUN JUL 29, 2018 » 7:00 • DRUMS
STRIVE TRIATHLON
Olympic Triathlon- 1500m swim, 22.5 mi. bike, 10k run.
Individual, relay or Aquabike
---
•
Recent Results/Reports...
SUN JUL 22, 2018 SCRANTON
PTLM. JOHN J. WILDING PROTECT & DEFEND 5K
---

5k-
Dennis Hudacs, Samantha
Benefit the Ptlm. John J. Wilding Memorial Scholarship at Lackawanna College Police Academy.

SAT JUL 21, 2018 SUSQUEHANNA

SUSQUEHANNA HOMETOWN DAY 5K
---

5k
Steve Esposito, Bethany Brown
EVENT BENEFITS SCDA - Community Development
Timing & Results: Wil-Timing
Submitted by: Adam Wilmot
Race Director: Kathy

SAT JUL 21, 2018 ROARING BROOK TWP.

8th ANNUAL ST. EULALIA'S 5k Run/Walk
---

5K RUN
David Haines, Alexandra Conniff
5K WALK
Jerry Dipasquale, Janine Evanish
EVENT BENEFITS St Eulalia Parish Activities
Race Director: Ryan Wilson

SAT JUL 21, 2018 HONESDALE

DR. WILLIAM PERKINS MEMORIAL EVENTS
---

1 mile
Oscar Greenberg, Stephanie Perfors
5k
Vincent Schlenker, Amy Neugebauer
EVENT BENEFITS Honesdale Track & Field and Cross Country Teams
Timing & Results: Kirby Race Timing
Submitted by: John Kirby
Race Director: Tammy Jensen

SAT JULY 21, 2018 KINGSTON

RUN / WALK FOR KIDS SAKE
---

5k
Amy Viti, Stephen Filipiak
EVENT BENEFITS Big Brothers Big Sisters of The Bridge
Timing & Results: Susquehanna River Runners Club Submitted by Race Director: Bob Chopick

FRI JUL 20, 2018 CONYNGHAM

4k RUN/WALK FOR VALLEY FOOD PANTRY
---

WINNERS
Dustin Polchin, Ashley Marsicano
EVENT BENEFITS Non-perishable goods/cash donation--no entry fee for race
Timing & Results: INSTA RESULTS
Submitted by: Barb Gaval
Race Director: Frank and Barb Gaval

THU JUL 19, 2018 SCRANTON

RUN AROUND SCRANTON- Bar Pazzo
---

5k
Brian Lewis, Ezhil Kailasma
Timing & Results: Scranton Running Company

SUN JUL 15, 2018 Wilkes-Barre

RAINBOW ROAD 5K AND FAMILY DAY
---

5k
Paul Shaffer, Bree Riley
EVENT BENEFITS NEPA Rainbow Alliance
Timing & Results: SecondWind Timing
Submitted by: Mark Hughes
Race Director: Ben Eaton

SAT JUL 14, 2018 NESCOPECK

PA SUMMER BIATHLON
---

WINNERS
Katie Sick, Roger Learn III
Timing & Results: INSTA RESULTS
Submitted by Race Director: Frank Gaval

SAT JUL 14, 2018 COVINGTON TWP

COVINGTON TWP. VOLUNTEER FIRE CO. INFERNO 5K RUN WALK
---

5k
Doug Powell, Kim Segiel
EVENT BENEFITS Covington Twp. Volunteer Fire Co
Timing & Results: Kirby Timing
Submitted by: John Kirby

SAT JULY 14, 2018 LAKE ARIEL

PENNY HOUSE 5K
---

WINNERS
Connor Smyth, Debbie Hemmler
WALK-
Faith Bolha, Drew Bolha
EVENT BENEFITS LAKE ARIEL VOLUNTEER FIRE COMPANY
Timing & Results: Wil-Timing
Submitted by: Adam Wilmot
Race Director: Suzanne DeLorenzo

SUN JUL 8, 2018 SCRANTON

BLACK DIAMOND SERIES-IRON HORSE 8K
---

8k
Ben Robinson, Caitlin Gaughan
EVENT BENEFITS Hosted by Slocum Hollow Bar & Restaurant, Scranton Running Company & Montage Mountain
Timing & Results: Scranton Running Company
Submitted by: Jason Geadrities

SAT JUL 7, 2018 SWOYERSVILLE

6th ANNUAL 2-MILE RACE & 1 MILE FUN WALK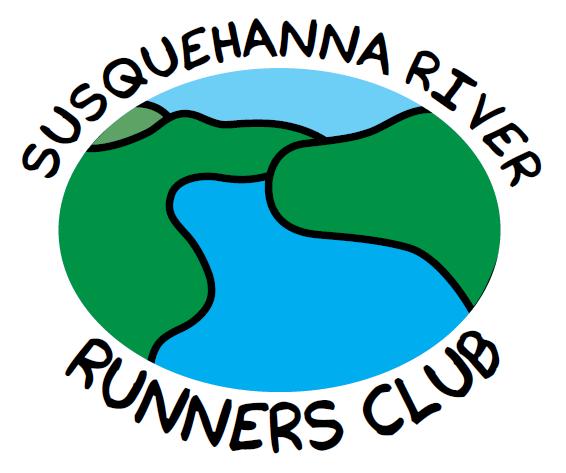 ---

Hunter Bednarczyk, Eryn Milius
WALK- Marilyn Kamus
SRRC Club sponsored event.
Timing & Results: Susquehanna River Runners Club
Race Director: Chris Wadas, Michael Kinney, Official Starter

WED JUL 4, 2018 PLEASANT MOUNT

PLEASANT MOUNT FIRECRACKER 5K
---

Charlie Schaefer, Rachel Korty
EVENT BENEFITS Boy Scout Troop 407, Pleasant Mount
Submitted by: Boy Scout Troop # 407

WED JUL 4, 2018 MONTROSE

KLR 3 FOR THE 4TH
---

5k
Casey Ellis, Kathleen Grausgrube
10k
Vincent Putrino, Jaclyn Shokey
EVENT BENEFITS Montrose Lions and Rotary Club causes
Timing & Results: Fast Tracking

HAINES WINS TIGHT RACE UNDER HOT CONDITIONS AT YMC HOILDAY RUN-
Times-Leader- 7/5/18
---
WED JUL 4, 2018 WILKES-BARRE
35th ANNUAL BERNIE'S MEMORIAL 3 MILE RUN/WALK
---

3 mile run
David Haine, Lauren LaRouche
3 mile walk
Jeffery Knutson, Michelle Holena
EVENT BENEFITS Presented by Allone Charities, benefiting YMCA's of the NEPA Region
Timing & Results: Scranton Running Company
Race Director: Lauranel Banks

SAT JUN 30, 2018 LAKE WINOLA

LAKE WINOLA WIGGLE XVII
---

MATT CHYLAK, TIFFANY LEVENTHAL
EVENT BENEFITS Lake Winola Fire Company
Results as posted at The Wyoming County Examiner
Lake Winola Fire Company
Race Director: David McGovern

SAT JUN 30, 2018 CLARKS SUMMIT

4th ANNUAL STRAWBERRY DAY 5K RUN/WALK
---

5K
Mike Batyko, Katie Dammer
EVENT BENEFITS The Gathering Place of Clarks Summit
National Running Center

SAT JUN 23, 2018 HONESDALE

WINDY KILT 5K
---

5k
Dustin Edsall, Tiffany Leventhal
EVENT BENEFITS Funding programs and initiatives by the Wayne County Heroin Prevention Task Force
Timing & Results: Scranton Running Company
Submitted by: Jason Geadrities