• AREA WEATHER
for runners!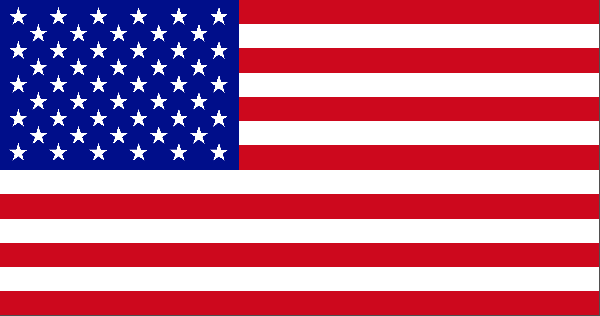 ADDED TO THE
NEPARunner CALENDAR...
Posted in the last 7 days,
or more.
These postings appear on the Facebook page.


LACKAWAXEN • SAT MAR 26, 2022
• SUN MAR 27, 2022
5k, 10k, Half Marathon and Marathon - VIRTUAL EVENTS AVAILABLE
BENEFITS: The Lackawaxen Volunteer Fire Department and others
•
Upcoming AREA events...
SAT OCT 30, 2021 » 9:00
• SCRANTON
5Kate
5K Run/Walk ***Participants are encouraged to dress in Halloween costume to celebrate Katie's favorite holiday.
BENEFITS - Shine A Light On Mental Illness, The Katie Foundation, In memory of Katie Shoener
---
SAT OCT 30, 2021 » 9:00
• LANDINGVILLE
Spooky Schuykill 5k Zombie Run
5k
BENEFITS - Schuykill County Vision
---
SAT OCT 30, 2021 » 9:00
• WILKES-BARRE
Wyoming Valley Veterans Day Parade 5K
5K Run/Walk
BENEFITS - Organized by Wyoming Valley Veterans Parade Committee
---
SAT OCT 30, 2021 » 9:30
• MUNCY
11th Annual Monster Dash 5K Run/Walk and Kids' 1 Mile Fun Run
5k Run/Walk,Kids Mile Fun Run
BENEFITS - Support school-wide programs, activities and supplies
---
SAT OCT 30, 2021 » 10:00
• BERWICK
Movie Masquerade 5k Run/Walk to benefit the BTCCA
5k Run/Walk & Costume Contest
BENEFITS - The Berwick Theater and Center for Community Arts
---
Oct 30 ~ Nov 2, 2021 » VIRTUAL
• SCRANTON
Tutti Virtual 5k Spook-Raiser
5k Virtual Run/Walk
BENEFITS - Tutti Wind Ensemble is a music program for high school students with physical, emotional, and intellectual disabilities, based at Marywood University.
---
SUN OCT 31, 2021 » 9:00
• SHICKSHINNY
Study Abroad 5k Zombie Run
5k Run/1Mile Walk
BENEFITS - Study Abroad Trip
---
SUN OCT 31, 2021 » 12:00
• WYOMING
Wyoming Valley Striders 34th Annual Age-Group Graded Fall Trail 5.5 Mile Run
~5.5 MILE TRAIL RUN AGE-GROUP GRADED
BENEFITS - This race will be capped at the first 150 pre-entries. No race day registrations.
---
•
Recent Results/Reports...
SUN OCT 24, 2021 SHICKSHINNY
Wyoming Valley Striders 8th Annual 20K Run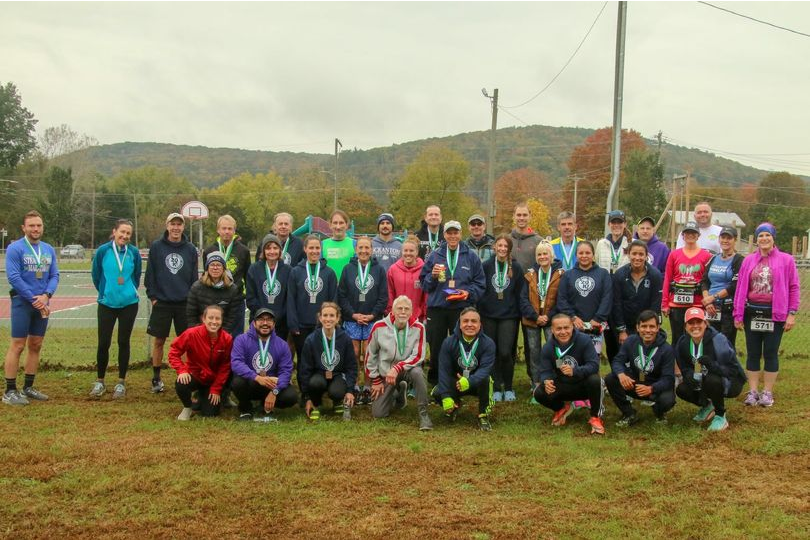 CLICK TO ENLARGE PHOTO
Photo from the WV Striders Facebook page.
20k
John Ciccone, Samantha Snead
---
Event Benefits: 3rd Leg of the WVS Vince Wojnar Triple Crown, This race will be capped at the first 250 pre-entries. No race day registrations.
Timing & Results: Wyoming Valley Striders
Race Director: Chris Krall, Tony Pszeniczny

SUN OCT 24, 2021 GREENTOWN

Pocono Marathon, Half Marathon & Fall Running Spectacular
Half Mar.
Kirt Joseph, Kim Mourer
Marathon
Kevin Jonas, Lindsy Summers
5k
Ryan Weber, Lindsey Greene
Half Mar Walk
Nilesh Shah
---
SAT OCT 23, 2021 MOUNTAIN TOP
Conquer the Mountain- Rotary Club 5k Run/Walk
5k Run
Nadalie Solomon, Bob Laubach
5k Walk
Len Pinkey, Jina Kohl
---
Event Benefits: A portion of the profits includes providing the "Too Good for Drugs" program to Crestwood School District by "Pathways to Recovery Educational Services" & will also benefit the local chapter of NAMI (National Alliance of Mental Illness).
Timing & Results: SecondWind Timing
Race Director: Joe Aquilina, JoAnn Gulvas

WED OCT 20, 2021 MESHOPPEN

Wyoming Valley XC High School Championships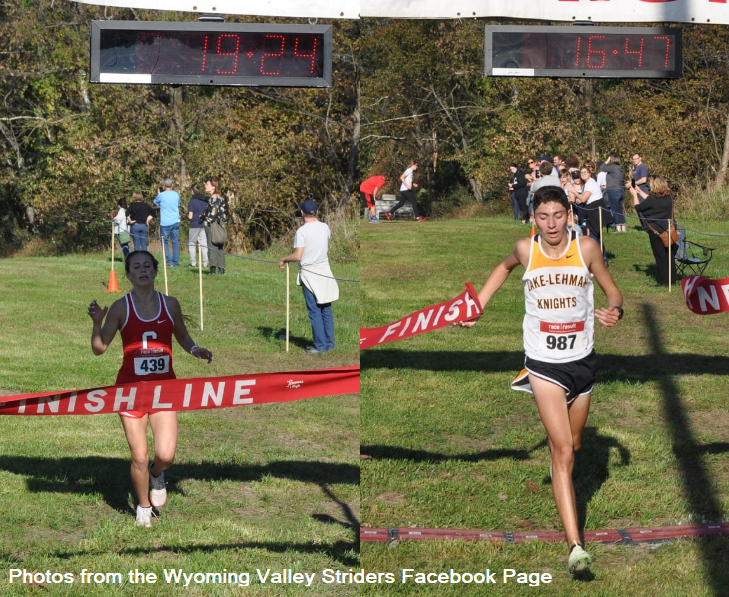 CLICK TO ENLARGE PHOTO
Varsity Girls- Crestwood
Molly Demrzo, Crestwood
Varsity Boys- Crestwood
Nick Hockenbury, Lake-Lehman
JR High Girl- Crestwood
Katie Kozich, Crestwood
JR High Boys- Crestwood
Mason Staude, Crestwood

---
SUN OCT 17, 2021 STROUDSBURG
Hops for Hope 5k
8k
Curt Joseph, Janelle Blanchard
Event Benefits: Women's Resource of Monroe County.

---
SUN OCT 17, 2021 LAKE ARIEL
8th Annual Lake to Lake 8K Trail Run - Woods Walk - Dog Wag
8k
Joshua Stetler, Tiffany Leventhal

---
Event Benefits: Lacawac's preservation and environmental education programs, scientific research, and advocacy and public awareness outreach
Timing & Results: Scranton Race Management
Race Director: Craig Lukatch

SAT OCT 16, 2021 NUREMBERG

Harvest Moon 5K Run/Walk
5k
Wyatt Felegie, Kathy Eckrote

---
Event Benefits: The Nuremberg Community Players
Race Director: Rebecca Nenstiel

SAT OCT 16, 2021 KINGSTON

Soaring Eagles 5K Walk/ Run
5K Run
Tanner Manzoni, Megan Reilly

---
Event Benefits: The Brian H. Swatt Memorial Eagle Scout Scholarship
Timing & Results: Finish Strong Timing
Submitted by: Lisa M. Imbriaco

SAT OCT 16, 2021 TUNKHANNOCK

Howland Preserve 5 Mile Trail Race
5 miler
Gregory Ahlswede, Amanda Wilczynski
---
Event Benefits: Friends of Howland Preserve Inc. and American Legion Post 457 Tunkhannock
Race Director: Ben Robinson

SAT OCT 16, 2021 HAZLETON

8th Annual "Hazleton Town & Trail Race Series"
Half Marathon
Ryotaro Honda, Megan Natale
10k
Bob Bilbow, Madeline Blumer
5k
Mike Viola, Connie Segedy
Youth Mile
Jairo Caso, Addison Roman
Youth 100 yd.
Brendan Hucks, Adalynn White
---
Event Benefits: Benefit Hazleton POWER, Greater Hazleton Civic Partnership, and Hazleton Tri-Area Recreation Authority
Timing & Results: SecondWind Timing
Race Director: Frank Romero

SAT OCT 16, 2021 FORTY FORT

Run GSA Zombie Run
5k run
Tim Nowakowski, Kristen Lombardo
1 Mile Fun Run
Bruce Gaylord. Olivia Evans
---
Event Benefits: Brighter Journeys, Autism Awareness and GSA GPTO
Timing & Results: SecondWind Timing
Race Director: Ann Marie Skudalski

SAT OCT 9, 2021 ELYSBURG

28th ANNUAL KNOEBEL LUMBER 5K RACE
5k Run
Ciaran Fisher, Sara Hale <
---
Event Benefits: Benefit the Ralpho Township Public Library
Timing & Results: Falcon Timing
Race Director: Gary Davis

SAT OCT 9, 2021 TUNKHANNOCK

Run to Remember in memory of Kara Cook
5k Run
John Martino, Ali Schappert
5k Walk
John Kwiatkowski, Holly Carl
---
Event Benefits: Pediatrics programs at Allied Services
Timing & Results: Finish Strong Race Timing
Submitted by: Lisa M. Imbriaco
Race Director: Adam Edwards

SEP 1 to SEP 30, 2021 SCRANTON

Virtual Geisinger Marworth 5th Annual Clean and Sober Fun Run 5k/1Mile Walk
Virtual 5k
Craig Fredrickson, Courtney Long
Virtual 1 Mile
Robert Johnson, Brandy Shoen
---
Event Benefits: Race proceeds will go to the Geisinger Marworth Therapeutic Activity Fund.


SAT OCT 2, 2021 MAHANOY CITY

Mahanoy Two Miler
2 mile run
Dylan Gearinger, Amy Viti
---
Event Benefits: Mahanoy City Chamber of Commerce
Timing & Results: Bernie's Race Timing

SAT OCT 2, 2021 POCONO SUMMIT

Panther Pounce
5k
Peter Clark, Ella Bray
1 mile Fun Run
Ryan Bartell, N. Cowie

---
Event Benefits: Support the ThinkBig Foundation for Pediatric Cancer Patients and their families in memory of Jeaneane Pavlicka and Carmine Monacelli
Race Director: Coach Bri Palazzi - Race Director

Color Me Pink 5k Run, Family Fun Walk, and Gentleman's Dash
5k
Preston Klem, Kimberly Drozda

---
Event Benefits: The mission is to bring the community together to support a cure for ALL cancers through research and clinical trials.
Timing & Results: SecondWind Timing
Race Director: Barb Sciandra

SAT OCT 2, 2021 SCRANTON

5th Annual Run for Roger
5k run
Tony Korch, Kerry Zawaski
10k Run
Jon Casey, Kelly Carpenter
2 Mile Walk
Jerry DiPasquale, Kim MacMillan

---
Event Benefits: The Roger P. O'Malley Jr Scholarship and a charity where we see need
Race Director: Salisa Brown

Sheshequin Path Half
HALF MARATHON
Micah Russell, Louise Knudson
---
Event Benefits: Walk for our Buddies non profit organization, Down Syndrome Awareness
Timing & Results: Falcon Timing
Race Director: Michelle Shedden

SAT OCT 2, 2021 NORTHUMBERLAND

2021 5K Fall Fudge Run
5k Run
Trey Dupont-Andrew, Eden Treas
---
Event Benefits: Northumberland Christian School
Timing & Results: Falcon Timing
Race Director: Bethany Daku-Treas

SAT OCT 2, 2021 Forty Fort

WNEP's Ryan's Run 12 Prediction Run
Event 1
Gareth Henderson, Abigal Zielecki
---
Event Benefits: Join RR12 team member Gareth Henderson for a fun twist on racing with a Prediction Run at Valley Running Company in Forty Fort
Timing & Results: SRC Race Management
Race Director: Gareth Henderson

SUN SEPT 26, 2021 SCRANTON

RONALD McDONALD HOUSE Show Your Stripes 5K
5k
David Haines, Heidi Peoples
---
Event Benefits: Ronald McDonald House of Scranton
Timing & Results: SecondWind Timing
Race Director: Bridget Slagan

SUN SEP 26, 2021 SCRANTON

29th Anniversay Hook O'Malley 1 Mile Firecracker Race Run/Walk Against Cancer
1 mile Run
John Martino, Olivia Ford
1mile Walk
Jerry DiPasquale, Ayvari Ford-Hetzell
---
Event Benefits: Lackawanna county unit of the American Cancer Society, in memory of Paul "Hook" O'Malley.
Timing & Results: SRC Race Management

SAT SEP 25, 2021 TOWANDA

CHOP Out Hunger 5k
5k
Robert Moore. Jessica DeSantis

---
Event Benefits: Child Hunger Outreach Partners - CHOP
Timing & Results: Falcon Timing
Race Director: Wendy Bellows

SAT SEP 25, 2021 BETHLEHEM

7th Annual Spartan Sprint 5K Run/Walk
5K Run
Gabriel Sullivan, Jennifer Mickens
5k Walk
Diane Nolan, Jonathan Mora
---
Event Benefits: All proceeds from this event will go toward Spartan Aid
Timing & Results: Finish Strong Race Timing
Submitted by: Lisa M. Imbriaco
Race Director: Beatriz S. Messina