enter HERE
LATEST TOPICS
Free Forums by Bravenet.com
last I looked- May 11, 2018-
---
Timing Companies
Author: Susan Gallagher
Last post: May 11, 2018 by Mike M
---
Cherry Blossom
Author: Doug A.
Last post: May 08, 2018 by Doug A.
---
W-B YMCA Duathlon
Author: TW
Last post: May 03, 2018 by RonR
---
Jr High Track
Author: KB
Last post: May 03, 2018 by KB
---
Looking for a group
Author: Matthew
Last post: Apr 28, 2018 by TW
---
POSTED 5/18/18- The KRELL ADVENTURE GAMES, Blakeslee, will not take place in 2018, watch for its return with a vegance in '19...
---
POSTED 5/10/18- The RUN FOR THE ORANGE scheduled for May 19th in DRUMS has been RESCHEDULED for MAY 26th....
---
POSTED 5/10/18- The 41st ANNUAL DANVILLE MEMORIAL T-RAIL RUN scheduled for May 26th in Danville has ben canceled.
---
POSTED 3/22/18- The starting time of the 32nd SHOW YOUR STRIPES 5K AT THE ARMED FORCES PARADE has been changed to 9:30am.
---
POSTED 3/21/18- The NATIVITYMIGUEL SCHOOL "On your Mark, Get Set, Run!!!" moves to a September date this year.
---
POSTED 3/9/18- The BELIEVE IN HOPE 5K RUN/WALK IN MEMORY OF CARISSA BARRETT in Bloomsburg moves from April to June this year.....
---
POSTED 3/2/18- The 32nd SHOW YOUR STRIPES 5K AT THE ARMED FORCES PARADE is the first race of the SHOW YOUR STRIPES RACE SERIES ....
---
POSTED 2/15/18- Candy's Rainbow Walk which has held in May has moved to June, has changed its name to CANDY'S PLACE RUN/WALK and now has a 5K RUN/WALK and Kids mile fun run ....
---
POSTED 2/8/18- THE PANTHER POUNCE, held in June in Pocono Pines, decided not to continue with this event....
---
POSTED 12/14/17- The 2018 CRUSADER CLASSIC 5k RUN & 1 MILE RACE of June 2 in Dunmore moves to Saturday and will now include a one mile race....
---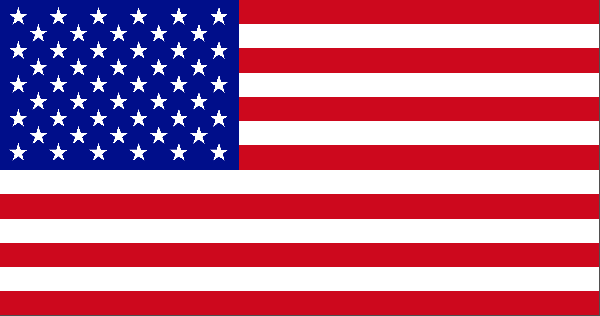 ADDED TO THE
NEPARunner CALENDAR...
Posted in the last 7 days, usually in the morning.
These postings appear on the Facebook page.


posted- Wednesday, May 23, 2018
FORTY FORT • SUN JUNE 10, 2018
Color Run/Walk, NOT TIMED, strictly for fun and charity.
BENEFITS: Janet Weis Childrens Hospital & Childrens Miracle Network
DANVILLE • SAT JUL 21, 2018
5K Run
BENEFITS: Danville HS Cross Country Team
posted- Saturday, May 19, 2018
SHENANDOAH • SAT JUN 9, 2018
10k and ,1 mile fun run 9:00 AM
BENEFITS: Sponsored by the Shenandoah Flites Running Club
DUPONT • SAT SEP 1, 2018
5k Run/Walk 9:45am, 1 Mile Kid's Run 9:00am
BENEFITS: Dupont Clock Fund
SCRANTON • SAT SEP 29, 2018
5k Run, Fun Walk
BENEFITS: The PROSPER project brings evidence based prevention programs to the Carbondale and Riverside communities
SAT MAY 19
SCRANTON
32nd SHOW YOUR STRIPES 5K AT THE ARMED FORCES PARADE
posted- Friday, May 18, 2018
MILFORD • SAT JUN 2, 2018
2 Mile Run/Walk
BENEFITS: Three Pike County charities - Biondo Foundation, CDD and GAIT
HAWLEY • SUN JUN 3, 2018
5K Run/Walk
BENEFITS: HC5K's proceeds benefit the Penn State Hershey Medical Center
JERSEY SHORE • SAT JUN 30, 2018
5K Run/Walk, 10K Run, 10K Ruck March
BENEFITS: Benefits the Jersey Shore Branch YMCA's Annual Campaign
posted- Thursday, May 17, 2018
TUNKHANNOCK • SAT JUN 16, 2018
5K, 10K RUN, 5K WALK
BENEFITS: Damon S. Young Memorial Scholarship
JIM THORPE • SAT JUL 7, 2018
4 mile run , 15K run
BENEFITS: St. Mark's & St. John's Episcopal Church
If you need something posted email me- runnepa@aol.com
---

6th Annual Wayne County 5K Challenge schedule has been announced- The following races are scheduled:
June 9th – Roy Thorpe Memorial 5K Run
July 21st – Dr. William Perkins Memorial Events
August 25th – Habitat for Humanity Run for the Roses
September 15th – Wayne County YMCA 5K Run
October 6th – Hawley Library 5K Run

For details on the series and how to register visit- Wayne County 5K Challenge POSTED Apr 7, 2018

---
TO ANYONE USING THE DIKE OR KIRBY PARK- This is a reminder from Chris Belleman from the Luzerne County Flood Protection Authorty about the use of the Dike system for events, such as running events. Permission to use the asphalt maintenance road atop of the levee crest or other Authority property, must be requested to the Authority thorough their Special Events Procedure INFO. For all special events which includes local road races, under no circumstance will the marking of the Authority property be allowed in support of the event. (no spray paint or markings). POSTED May 10, 2016

---
•
Upcoming AREA events...

SAT MAY 26, 2018 » 8:00 • SAYRE
POUND THE GROUND FOR ULTRASOUND
10K Trail Run (8am), 5K Trail Walk/Run (9:30am)
EVENT BENEFITS - First Look Pregnancy Center
---
SAT MAY 26, 2018 » 9:00 • HONESDALE
HONESDALE/POCONO KOA 5K
5K Race/1 Mile Walk
EVENT BENEFITS - Benefits local Happy Time Camp at Tyler Hill, PA
---
SAT MAY 26, 2018 ***canceled*** » 9:00 • DANVILLE
41st ANNUAL DANVILLE MEMORIAL T-RAIL RUN
Race Proceeds will benefit a local organization, community activity or place of need. TBD
EVENT BENEFITS - Danville Memorial Park, 300 Bloom St. Danville 17821
---
SAT MAY 26, 2018 » 9:00 • DRUMS
RUN FOR ORANGE 5K 1 MILE FUN WALK
5k Run, 1 mile fun walk
EVENT BENEFITS - Local Cross Country Booster Clubs and The Valley Running Club
---
SUN MAY 27, 2018 » 9:00 • SUMMIT HILL
STAY AT HOME 5K
5K Run/walk
EVENT BENEFITS - Summit Hill Recreation Commission to support the park project.
---
SUN MAY 27, 2018 » 9:30 • SCRANTON
8th ANNUAL THERESA BORGIA MEMORIAL 5K RUN/WALK
5K & Children's Fun Run
EVENT BENEFITS - JCC of Scranton
---
MON MAY 28, 2018 » 8:30 • MANSFIELD
17th ANNUAL BOB BRIDGMAN MEMORIAL RACE at MANSFIELD UNIVERSITY
5k Run + Kids' Fun Run
EVENT BENEFITS - Mansfield Ambulance, MU Cross Country Team, Bob Bridgman Memorial Scholarship Fund at MU, Mansfield High School Cross Country Team, Second Chance Animal Sanctuaries
---
MON MAY 28, 2018 » 9:00 • FORTY FORT
FORTY FORT LIONS 38th ANNUAL OLD FORT 5 MILER
5 MILE RUN
EVENT BENEFITS - Forty Fort Lions Club
---
MON MAY 28, 2018 » 3:00 • FREELAND
20th ANNUAL FREELAND MOUNTAIN PUB RUN
5K Pub Run / Walk
EVENT BENEFITS - In memory of Tim Martin
---
MON MAY 28, 2018 » 9:00 • LITCHFIELD
MEMORIAL MIRACLE MILES
5k Trail Run, 1k Walk (8am)
EVENT BENEFITS - Children's Miracle Network
---
•
Recent Results/Reports...
SUN MAY 20, 2018 WYOMING
WVS 27th ANNUAL SPRING AGE-GROUP GRADED 5.3 MILE TRAIL RUN / 5th ANNUAL JEN STEC MEMORIAL
---

5.3 mile trail run- Tony Korch, Heather Dewees
EVENT BENEFITS Hosted by the Wyoming Valley Striders
Race Director: Linda Wojnar , Don Grose

KNIGHTS OF COLUMBUS 3rd ANNUAL 8K TRAIL RUN, & (NEW) 5K WALK
EVENT BENEFITS Shooting victims of Florida Majory Stoneman Douglas High School and their families.
Timing & Results: Kirby Race Timing
Submitted by: John Kirby
Race Director: Steve Dondero

SUN MAY 20, 2018 POCONO SUMMIT

13th ANNUAL RUN FOR THE RED MARATHON, HALF & 5k
---

MARATHON- Bryan Morseman, Heidi Peoples
Half- William Summers, Jenn Swiderski
5k Trevor Van Ackeron. Kay West
EVENT BENEFITS Proceeds benefit the American Red Cross of the Poconos

SAT MAY 19, 2018 SCRANTON

32nd SHOW YOUR STRIPES 5K AT THE ARMED FORCES PARADE
---

5k
Rob Ahrens, Heidi Peoples
EVENT BENEFITS Supporting our local Ronald McDonald House.
Timing & Results: Scranton Running Company
Submitted by: Jason Geadrities
Race Director: Bridget Slagan

SAT MAY 19, 2018 SCRANTON

2018 CATHOLIC CROSS COUNTRY CHAMPIONSHIPS
---

VARSITY BOYS- Jonathan Renfer (RC)
VARSITY GIRLS- Lexie Marcinkowski (RC)
JUNIOR VARSITY BOYS-George Sabatini (WVC)
JUNIOR VARSITY GIRLS-Camryn Thomas (HGS)
Timing & Results: Kirby Race Timing
Submitted by: John Kirby

34th ANNUAL GUTHRIE GALLOP
---

10K
Tom Hanselman, Pam DeJneka
5K RUN
Brandon Kelley, Kelly Maze
EVENT BENEFITS Guthrie's Sports Medicine Fund and Camp Sensation at Guthrie Towanda Memorial Hospital.
Timing & Results: Falcon Timing
Race Director: Susan Sinay

SAT MAY 12, 2018 NANTICOKE

OFFICER ERIC J WILLIAMS MEMORIAL RACE
---

5k
Dave Houssock, Jill Matthews
EVENT BENEFITS Scholarships on behalf of the Eric J. Williams Scholarship Fund

SAT MAY 12, 2018 CLARKS SUMMIT

AHEA 5k
---

5k
Paul Keeler, Kristin Lipkus
EVENT BENEFITS Abington Heights Education Association Scholarship fund
Timing & Results: Kirby Race Timing
Submitted by: John Kirby
Race Director: Lisa Imbriaco

SAT MAY 12, 2018 WAVERLY

WAVERLY WADDLE
---

5k run- Jeff Bachak, Alla Wilson
5K WALK- Marjorie Kauffman"
EVENT BENEFITS A run to honor our mothers and caregivers... proceeds benefit the Waverly Community House
Timing & Results: Scranton Running Company
Submitted by: Jason Geadrities
Race Director: Vivian Williams

SAT MAY 5, 2018 PECKVILLE

NEPA GREEN FAIR & 5K FOR CLEAN AIR
---

5k run Christopher Johnson, Tiffany Leventhal
EVENT BENEFITS Benefiting Citizens for a Healthy Jessup and Friends of Lackawanna

McCabe, Martino Run to Cherry Blossom 5 Mile Wins-
TIMES-LEADER- 5/7/18


SUN MAY 6, 2018 WILKES-BARRE

WYOMING VALLEY STRIDERS 44th ANNUAL CHERRY BLOSSOM 5 MILE RUN, 1 MILE FUN WALK / 15th ANNUAL TIM THOMAS MEMORIAL
---

5 MILE - Chris McCabe, Marina Martino
EVENT BENEFITS High school scholarships in the name of Tim Thomas
Race Director: Traci Strungis

SUN MAY 6, 2018 FRACKVILLE

STC TECH TROT
---

5K RUN
Randy Hoats, Ryley Schalm
1.5 MILE WALK
Steven Bott, Reece LaVelle

EVENT BENEFITS Schuylkill Technology Center Student Organizations, (FFA, DECA, SkillsUSA)
Timing & Results: Kirby Race Timing
Submitted by: John Kirby
Race Director: Stacey Minas

CINCO de MAYO RUN/WALK
---

5k run
Matt Murray, Alla Wilson
EVENT BENEFITS Dunmore School District Security Equipment
Results: Scranton Running Company
Race Director: Tara Cooper

SAT MAY 5, 2018 PITTSTON

JENKINS TOWNSHIP/YATESVILLE BOROUGH CRIME WATCH 4 MILE RUN/1 MILE WALK
---

WINNERS
5K RUN Robert Moulton, Michaelene Mecadon
WALK- Laura Mudlock, Bob Linskey
EVENT BENEFITS Jenkins Township-Yatesville Borough Crime Watch
Timing & Results: Kirby Timing
Submitted by: John Kirby
Race Director: Wendy Sartin

ROYALS 5.06k
---

5.06 K
Brian Kilner, Paige Clarke
Timing & Results: Scranton Running Company
Submitted by: Jason Geadrities

SUN APR 29, 2018 ARISTES

BIG MOUNTAIN SCRAMBLE
---

Tim Felegie, Katie Sick
EVENT BENEFITS Financial assistance program of Girl Scouts in the Heart of Pennsylvania.
Submitted by Race Director: Connie Scheunemann

SUN APR 29, 2018 FORTY FORT

AUTISM AWARENESS- NEPA 5K RUN, WALK & AWARENESS FAIR
---

5k- Brandon Hampton, Joanne Regan
EVENT BENEFITS To promote awareness and to support community programs serving individuals with Autism.
Timing & Results: Scranton Running Company
Submitted by: Justin Sandy

SAT APR 28, 2018 CARBONDALE

24th ANNUAL YMCA FRED CIOTTI MEMORIAL RACE
---

5k run Jeff Bachak, Katie Shemanski
EVENT BENEFITS Capital improvements in the memory of Fred Ciotti
Timing & Results: Scranton Running Company
Submitted by: Justin Sandy
Race Director: James Wiggins

SAT APR 28, 2018 SCRANTON

14th ANNUAL MOONLIGHT WALK & 5K/10K RUN
---

10K - Mookey Kent, Amanda Katchmar
5K RUN &nsp; - Mark Walchinksy, Logan Hansman
EVENT BENEFITS Children's Advocacy Center of NEPA
Timing & Results: Scranton Running Company
Submitted by: Justin Sandy

Kyle Suponcic, Tiffany Leventhal BEN AUGUST 3 MILE WINNERS
COOL WINDY CONDITIONS DON'T DETER PARTICIPANTS IN AUGUST MEMORIAL 3 MILE-
TIMES-LEADER- 4/30/18


THE CHILDREN'S HOUSE CAC SUPERHERO 5K
---

5k
JOE QUATRINI, JESSICA MORELLI
EVENT BENEFITS The Children's House Child Advocacy Center
Timing & Results: Falcon Timing
Race Director: Jamie Holliday

SAT APR 28, 2018 HAZLETON

LEHIGH VALLEY HEALTH NETWORK 5k RUN/WALK EVENT
---

5k Run
Francis Spear, Krista Marinock
WALK
Kevin White, Liza Yurek
EVENT BENEFITS Health & Wellness Center at Hazleton's Fitness Trail
Timing & Results: SecondWind Timing
Race Director: Corinne Stone

SAT APR 28, 2018 SCRANTON

P.L.C.T.A. 5K RUN/WALK FOR AUTISM AWARENESS
---

Mark Walchinsky, Madi Swanchak
EVENT BENEFITS Parents Loving Children Through Autism (PLCTA) organization to support their youth group, activities and programs.
Timing & Results: Kirby Timing
Submitted by: John Kirby
Race Director: Kathleen Marie Walsh

THU APR 26, 2018 SCRANTON

APRIL "RUN AROUND SCRANTON"- MINOOKA PUB
---

5k - Kevin Fowler, Kim Seigel
Timing & Results: Scranton Running Company