enter HERE
LATEST TOPICS
Free Forums by Bravenet.com
last I looked- Apr 5, 2018-
---
Looking for a group
Author: Matthew
Last post: Apr 22, 2018 by Matthew
---
Keystone Games
Author: Max Furek
Last post: Mar 22, 2018 by Mike M.
---
POSTED 3/22/18- The starting time of the 32nd SHOW YOUR STRIPES 5K AT THE ARMED FORCES PARADE has been changed to 9:30am.
---
POSTED 3/21/18- The NATIVITYMIGUEL SCHOOL "On your Mark, Get Set, Run!!!" moves to a September date this year.
---
POSTED 3/10/18- The NEPARUNNER now features a calendar page for mobile devices.....
---
POSTED 3/18/18- The March 25th BENJAMIN AUGUST MEMORIAL 3-MILE RUN & WALK has been rescheduled to April 29th....
---
POSTED 3/9/18- The BELIEVE IN HOPE 5K RUN/WALK IN MEMORY OF CARISSA BARRETT in Bloomsburg moves from April to June this year.....
---
POSTED 3/2/18- The 32nd SHOW YOUR STRIPES 5K AT THE ARMED FORCES PARADE is the first race of the SHOW YOUR STRIPES RACE SERIES ....
---
POSTED 2/15/18- Candy's Rainbow Walk which has held in May has moved to June, has changed its name to CANDY'S PLACE RUN/WALK and now has a 5K RUN/WALK and Kids mile fun run ....
---
POSTED 2/10/18- JENKINS TOWNSHIP- YATESVILLE BOROUGH CRIME WATCH 4 MILER, The race committee decided to add a 1 mile walk as part of the event and will be giving the top 3 male walkers and top 3 female walkers awards. ....
---
POSTED 2/8/18- THE PANTHER POUNCE, held in June in Pocono Pines, decided not to continue with this event....
---
POSTED 12/14/17- The 2018 CRUSADER CLASSIC 5k RUN & 1 MILE RACE of June 2 in Dunmore moves to Saturday and will now include a one mile race....
---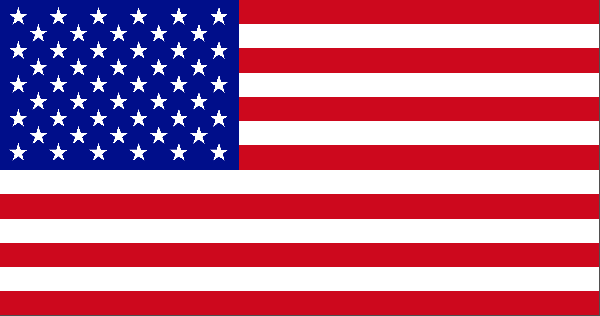 ADDED TO THE
NEPARunner CALENDAR...
Posted in the last 7 days, usually in the morning.
These postings appear on the Facebook page.


posted- Thursday, April 26, 2018
BANGOR • SAT MAY 19, 2018
5K Trail
BENEFITS: ProJect of Easton
SWOYERSVILLE • SAT JUL 14, 2018
5k RUN/WALK
BENEFITS: ONCOLOGY PATIENTS IN KINGSTON PA
ROARING BROOK TWP. • SAT JUL 21, 2017
5K RUN/WALK
BENEFITS: St Eulalia Parish Activities
posted- Tuesday, April 24, 2018
BARNESVILLE • SAT JUN 2, 2018
5K Walk/Run & Dog Walk
BENEFITS: Pocono Greyhound Adoption
LAKE WINOLA • SUN JUNE 3, 2018
4 miles, Deacon dash is at 10:30 for PRE K -7
BENEFITS: Altar and Rosary
posted- Sunday, April 22, 2018
SCRANTON, PA • SAT JUN 16, 2018
5k Run / 1 Mile Walk
BENEFITS: NEPA ALS Foundation
PITTSTON • SAT AUG 18, 2018
5K & 1.5 mile Fun Walk
BENEFITS: $4 per application will be donated to the Miles for Michael Fund.
SCRANTON • SUN AUG 26, 2018
5k run/ 1 mile walk
The race proceeds will generate four scholarships for local area students to assist in their collegiate education expenses.  Additional proceeds will be donated to various local charities.
posted- Saturday, April 20, 2018
SCRANTON • THU APR 26, 2018
5k RUN/WALK- FREE EVENT!
BENEFITS: charity
MANSFIELD • MON MAY 28, 2018
5k Run + Kids' Fun Run
BENEFITS: Mansfield Ambulance, MU Cross Country Team, Bob Bridgman Memorial Scholarship Fund at MU, Mansfield High School Cross Country Team, Second Chance Animal Sanctuaries
FREELAND • MON MAY 28, 2018
5K Pub Run / Walk
BENEFITS: Freeland First Responders
HAZLE TOWNSHIP • SAT JUN 2, 2018
5K Glow Run & Relay for Life
BENEFITS: The American Cancer Society
RINGTOWN • SAT JUN 16, 2018
5K RUN & YOUTH 1-MILE FUN RUN
BENEFITS: Ringtown Recreation Complex
posted- Friday, April 20, 2018
KINGSTON • SAT JULY 21, 2017
5K Timed Run / 5K Fun Walk / Kids Fun Run
BENEFITS: Big Brothers Big Sisters of The Bridge
PLAINS • SUN MAY 6, 2018
COLOR FUN RUN
BENEFITS: All proceeds benefit the Rich Musko Memorial Fund for Cancer Research
SCRANTON • SUN MAY 27, 2018
5K & Children's Fun Run
BENEFITS: JCC of Scranton
POCONO PINES • SAT JUN 2, 2018
5k run, 1 mile walk
BENEFITS: Jeaneane Pavlicka Memorial Scholarship and the ThinkBig Foundation
If you need something posted email me- runnepa@aol.com
---

6th Annual Wayne County 5K Challenge schedule has been announced- The following races are scheduled:
June 9th – Roy Thorpe Memorial 5K Run
July 21st – Dr. William Perkins Memorial Events
August 25th – Habitat for Humanity Run for the Roses
September 15th – Wayne County YMCA 5K Run
October 6th – Hawley Library 5K Run

For details on the series and how to register visit- Wayne County 5K Challenge POSTED Apr 7, 2018

---
TO ANYONE USING THE DIKE OR KIRBY PARK- This is a reminder from Chris Belleman from the Luzerne County Flood Protection Authorty about the use of the Dike system for events, such as running events. Permission to use the asphalt maintenance road atop of the levee crest or other Authority property, must be requested to the Authority thorough their Special Events Procedure INFO. For all special events which includes local road races, under no circumstance will the marking of the Authority property be allowed in support of the event. (no spray paint or markings). POSTED May 10, 2016

---
•
Upcoming AREA events...

THU APR 26, 2018 » 6:00 • SCRANTON
APRIL "RUN AROUND SCRANTON"- MINOOKA PUB
5k RUN/WALK- FREE EVENT!
FREE EVENT REG OPENS @ 5
---
SAT APR 28, 2018 » 8:30 • SCRANTON
P.L.C.T.A. 5K RUN/WALK FOR AUTISM AWARENESS
5K Run/Walk 8:30 walk 11:00am
EVENT BENEFITS - Parents Loving Children Through Autism (PLCTA) organization to support their youth group, activities and programs.
---
SAT APR 28, 2018 » 10:00 • HAZLETON
LEHIGH VALLEY HEALTH NETWORK 5k RUN/WALK EVENT
5K Run/Walk 10AM, Kids Fun Run (9:30AM)
EVENT BENEFITS - Health & Wellness Center at Hazleton's Fitness Trail
---
SAT APR 28, 2018 » 10:00 • DANVILLE
COLORS OF HOPE 5K
5K walk/run/fun run
EVENT BENEFITS - American Cancer Society and Relay for Life of Montour County
---
SAT APR 28, 2018 » 10:00 • ATHENS
THE CHILDREN'S HOUSE CAC SUPERHERO 5K
5K Run/Walk
EVENT BENEFITS - Proceeds will go to The Children's House Child Advocacy Center whose mission is to reduce trauma to children who have experienced abuse and their families by providing a safe and supportive environment through a collaboration of community agencies.
---
SAT APR 28, 2018 » 9:00 • DANVILLE
SCALE THE TRAIL 4 KIDS TRAIL RUN
4 mile trail run
EVENT BENEFITS - Geisinger Janet Weis Children's Hospital's Pediatric Intensive Care Unit
---
SAT APR 28, 2018 » 9:30 • DINGMANS FERRY
5th ANNUAL WOLF RUN
5K run/walk
EVENT BENEFITS - ESASD Interpretive Trail and the ESN Honor Society
---
SAT APR 28, 2018 » 7:00 • SCRANTON
14th ANNUAL MOONLIGHT WALK & 5K/10K RUN
5k walk – 6:15pm, 5k/10k runs – 7:00pm
EVENT BENEFITS - Proceeds will benefit children who have experienced physical & sexual abuse and neglect through Children's Advocacy Center of NEPA
---
SUN APR 29, 2018 » 8:00 • JIM THORPE
INAUGURAL JIM THORPE HALF MARATHON AND 5K
Half Marathon (8am), 5k (8:15), Childrens 800 meter Run (8:20)
EVENT BENEFITS - Pediatric Cancer Foundation of the Lehigh Valley
---
SUN APR 29, 2018 » 8:15 • FORTY FORT
AUTISM AWARENESS- NEPA 5K RUN, WALK & AWARENESS FAIR
3.1 Miles (8:15), 1 Mile & Awareness fair (10:30)
EVENT BENEFITS - To promote awareness and to support community programs serving individuals with Autism.
---
SUN APR 29, 2018 » 9:00 • ARISTES
BIG MOUNTAIN SCRAMBLE
7.1 mile trail run (9AM) and 1.9 mile fun walk (NOON)
EVENT BENEFITS - Financial assistance program of Girl Scouts in the Heart of Pennsylvania.
---
SUN APR 29, 2018 » 9:30 • STROUDSBURG
36th ANNUAL "RACE JUDICATA" EDWIN KRAWITZ MEMORIAL RACE
5 Mile, Race, 5k Fun Run/Walk
EVENT BENEFITS - Last years event beneifited the Burnley Workshop of the Poconos
---
SUN APR 29, 2018 » 10:30 • WILKES BARRE
2018 BENJAMIN AUGUST MEMORIAL 3-MILE RUN & WALK
3-Mile Rn & Walk
EVENT BENEFITS - Sponsored by Sandy Rifkin in blessed memory of Sandy's husband Arnold Rifkin and Sandy's father, Benjamin August
---
•
Recent Results/Reports...
SUN APR 22, 2018 DUNMORE
JOG FOR JUDE
---

5k - Robert Moulton, Samantha Snead
In memory of Jude Zayac, raising awareness and funds for S.I.D.S. research.
Race Director: James McCormick Jr.

SUN APR 22, 2018 WILKES-BARRE

7th ANNUAL MAX FINE MEMORIAL 5K RACE and 1 Mile Walk
---

5k- John Martino, Brenda Brawley
All Proceeds benefit the Muscular Dystrophy Association (MDA)Muscular Dystrophy Association (MDA)
Race Director: Michael Fine

SUN APR 22, 2018 HANOVER TOWNSHIP

NAVIENT LADDERS AND LACES 5K RUN/WALK
---

Marina Martino, Al Trybulski
EVENT BENEFITS The Hanover Township Fire Department
Timing & Results: Kirby Timing
Submitted by: John Kirby
Race Director: Heather Anderson

SAT APR 21, 2018 EAST STROUDSBURG

TREK FOR TECH 5K - Facebook log on may be required.
---

5k -Brayden Granahan, Jaclyn Rawlings
Hosted by MCTI's Aevidum Club, Interact Club and The National Technical Honor Society. All proceeds will benefit Monroe County Special Olympics, The Leukemia and Lymphoma Society, and Big Brother Big Sister of the Bridge.

SAT APR 21, 2018 NANTICOKE

RACE FOR A CAUSE
---

Matthew Kelly, Amy Lyback
EVENT BENEFITS Proceeds benefit local charities, LCC Food Pantry.
Submitted by Race Director: Miranda Costa

SAT APR 21, 2018 LEHIGHTON

5th ANNUAL "5K EARTH DAY HIPPY RUN/WALK"
---

Bob Muscovitch, Joanne Bohrman
EVENT BENEFITS CCEDC and Business Education Partnership Scholarship Fund
Timing & Results: Mogorun Timing and Results
Submitted by: Panther Valley Running and Fitness Club
Race Director: Kathy Henderson

SUN APR 15, 2018 MOUNTAIN TOP

MARIAN SUTHERLAND KIRBY LIBRARY 5K RACE-WALK
---

RUN- Spencer Riccio, Tiffany Leventhal
WALK- Jillian Smith, Jeff Knutson
EVENT BENEFITS All proceeds benefit the MS Kirby Library.
Timing & Results: SECOND WIND TIMING
Race Director: Allison Latagliata, Irene Ziegler

RUN FOR THE DOGS, JR LEADERSHIP MEMBERS RACE FOR SPCA-
TIMES-LEADER- 4/15/18


SAT APR 14, 2018 MAYFIELD

LAKELAND MAYFIELD ELEMENTARY PTA 5th ANNUAL 5K
---

Dylan Kopa, Rebekah Johnson
EVENT BENEFITS Lakeland Mayfield Elementary PTA
Timing & Results: Kirby Timing
Submitted by: John Kirby
Race Director: Kathy Possanza

SCRANTON HALF MARATHON NOTES THAT APPEARED ONLINE
SHIFA RALLIES TO WIN COURSE RECORD TIME-
Citizens Voice- 4/9/18
---
AHERNS IS TOP LOCAL FINISHER-
Citizens Voice- 4/9/18
---
KIDS FUN RUN AT HALF MARATHON-
WNEP 16- 4/9/18
---
FROSTY HALF MARATHON IN SCRANTON-
WNEP 16- 4/9/18
---
LINDSAY DOHERTY'S FAMILY RUNS HALF IN HER HONOR-
WNEP 16- 4/9/18
---
SUN APR 8, 2018 SCRANTON
SCRANTON HALF MARATHON
---

HALF MARATHON
Suleman Shifa, Heidi Peoples
5k-
Bobby Judge, Samantha Snead
EVENT BENEFITS The continued development of the Lackawanna River Heritage Trail
Timing & Results: Scranton Running Company

SAT APR 7 , 2018 SHICKSHINNY

11th ANNUAL SUSQUEHANNA WARRIOR TRAIL
---

5K Run
John Martino, Josey Rupert
EVENT BENEFITS Susquehanna Warrior Trail
Race Director: Barb Rupert

RUNNING IN MEMORY OF KARA COOK-
WNEP 16- 3/31/18


SAT MAR 31, 2018 LAKE CAREY

RUN TO REMEMBER
---

RUNNERS- Tim Nowakowski, Alla Willson
Top Walkers- Owen Berkhimer, Alyssa Mikula
Hosted by Ryan's Run, Celebrates Kara Cook's life who lost the battle with cancer.
Proceeds from the race will benefit WNEP's Ryan's Run
and the pediatric program at Allied Services
Timing & Results: Kirby Timing
Submitted by: John Kirby
Race Director: Adam Edwards