Running in Northeastern Pennsylvania
last updated...
Friday
JUNE 24, 2016
4:55 AM
enter HERE
LATEST TOPICS
Free Forums by Bravenet.com
last I looked- June 24, 2016-
---
C25K, STORIES FROM THE LEVEE...
Author: mclaugh
Last post: Jun 23, 2016 by mclaugh
---
Wyoming Valley Striders Couch to 5K Program !!!
Author: McLaugh
Last post: Jun 21, 2016 by McLaugh
---
POSTED 5/24/16- DATE CHANGE---HERD THE CURD 5K & 10K, Sept 3rd...
---
POSTED 5/21/16- This years 36th ANNUAL SOL LIPTON RUN FEST, Sept 4th will start an hour earlier this year, 8am...
---
POSTED 2/8/16- The CHRISTY MATHEWSON BIG 6K moves back to August this year!....
---
POSTED 12/16/15- The WILKES-BARRE TRIATHLON moves back to August in 2016. August 21st...
---

RECENT NEPARunner.com POSTINGS...
Posted here at NEPARunner in the last 7 days.
These postings appear on the Facebook page.


posted- Friday, June 23, 2016

The 2016 Coal Cracker Race

1/4 Marathon, 2mi
FOREST CITY - SAT AUG 6, 2016
BENEFITS: Forest City Regional Cross Country Team

PDF FORM | FACEBOOK

WV LADY STRIDERS COUCH TO 5K TRAINING PROGRAM

5K Run-Walk
WILKES-BARRE - 7/18/16 to 9/10/16

| FACEBOOK | ENTRY FORM / INFO

THE VALLEYS FASTEST MAN/WOMAN MILE SERIES

5K Run-Walk
WILKES-BARRE - JULY/AUG 2016

| INFO
If you need something posted email me- runnepa@aol.com
---
WV LADY STRIDERS COUCH TO 5K TRAINING PROGRAM- 7/18/16 to 9/10/16- -
Do you have a mom, dad, sister, friend, child, etc... who wants to be a RUNNER?
Maybe they might be interested in this training program. ENTRY & INFO

POSTED June 24, 2016

---
DISTANCE RUNNING AT YMCA CAMP KRESGE: A SCHOLASTIC CROSS COUNTRY TRAINING CAMP -
will take place July 20 to August 4th at Camp Kresge, White Haven. Open to all runners entering grades 7th-12th for the '16-'17 school year. 5 day training camp with instructions provided by former WVC/District 2 runners. $280 registration fee, Deadline to register: July 18th 2016 Contact: Tommy Otterbine (tommyo@clubrunning.org) / 570-956-5011
INFO

POSTED May 27, 2016

---
RUNNING AHEARNS HARRIER ACADEMY: YOUTH RUNNING CAMP-
CLARKS SUMMIT will take place on Wednesdays from June 15-July 20 from 9-11 A.M. Camp sessions will be held at the Ackerly Little League fields in Clarks Summit and we will use the fields and Trolley Trail. INFO

WILKES BARRE will take place on Tuesdays from June 14-July 19 from 9-11 A.M. Camp sessions will be held at Kirby Park and will utilize the trails, fields, and track in and around the park. INFO

---
VISIT ROB ON FACEBOOK
POSTED May 10, 2016

---
TO ANYONE USING THE DIKE OR KIRBY PARK- This is a reminder from Chris Belleman from the Luzerne County Flood Protection Authorty about the use of the Dike system for events, such as running events. Permission to use the asphalt maintenance road atop of the levee crest or other Authority property, must be requested to the Authority thorough their Special Events Procedure INFO. For all special events which includes local road races, under no circumstance will the marking of the Authority property be allowed in support of the event. (no spray paint or markings). POSTED May 10, 2016

---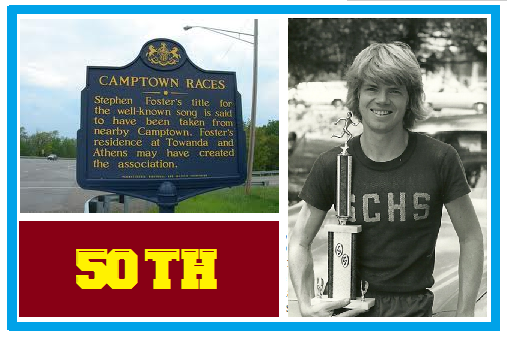 CAMPTOWN RACES TO CELEBRATE 5OTH ANNIVERSARY- 50th Running of the Camptown Races to be run Saturday, September 10th, Camptown is in Bradford County.
The historic Camptown races offers a challenge like no other. The race is approximately 10k in length and offers both road and trail. The trail section is approximately 2.8 miles long and is technical! Be prepared for tree roots, loose rocks, and a creek crossing. Earn your place in history by conquering this challenging course! Pictured above is Course Record holder Tom Carter
EVENT WEBSITE
POSTED February 7, 2016

---
FOR LATEST RESULTS POSTED HERE SCROLL BELOW UPCOMING EVENTS
Latest Results...
PAST 30 DAYS or so
SUN JUN 19, 2016 WILKES-BARRE
13th ANNUAL WILKES-BARRE DUATHLON
---

KENNY QUIGLEY, KELLY ADAMSHICK
EVENT BENEFITS Benefits nonprofit organization Cherubs-cdh.org
Timing & Results: Second Wind Timing


SAT JUN 18, 2016 KINGSTON

FLAG DAY 5K
---

Chris Wadas, Patricia Buzinkai
EVENT BENEFITS NEPA Council, Boy Scouts of America
Race Director: Ryan P. Murray

SAT JUN 18, 2016 RINGTOWN

THE RINGTOWN LOOP 5K & YOUTH FUN RUN
---

Damon Brossman, Monika Shimko
EVENT BENEFITS RINGTOWN RECREATION COMMITTEE
Timing & Results: SecondWind Timing Race Director: John Breznik

SAT JUN 18, 2016 TUNKHANNOCK

10th ANNUAL DAMON S. YOUNG MEMORIAL SCHOLARSHIP RACE
---

5K WALK- Meredith Neenan, David Kersten
5k RUN- Ben Robinson, Gabriel Skinner
10K RUN- Jacob Toczko. Maggie Toczko
EVENT BENEFITS Damon S. Young Memorial Scholarship
Timing & Results: Scranton Running Company
Submitted by: Randy White
Race Director: Randy White, Doug Wilson

SAT JUN 18, 2016 HAZLE TOWNSHIP

RACE FOR THE CHERUBS IN MEMORY OF ARIANNA GENNARO-LUGO
---

5k RUN- Jared Hinkle, Tricia Kazinetz
5k WALK- Jeff Knutson, Tara Gennaro
10K- Steve Boucher, Traci Strungis
EVENT BENEFITS Arianna's CDH Foundation (Non-Profit)
Race Director: Angela Turse

SAT JUN 18, 2016 CLARKS SUMMIT

2nd ANNUAL STRAWBERRY DAY 5K RUN/WALK
---

David Haines, Samantha Snead
WALK-
EVENT BENEFITS The Gathering Place of Clarks Summit
Timing & Results: Kirby Timing
Submitted by: John Kirby

SAT JUN 18, 2016 SCRANTON, PA

NEPA 5K FOR ALS
---

Alex Duffy, Cathy Dragwa
WALK-
EVENT BENEFITS NEPA ALS Foundation
Timing & Results: Scranton Running Company
Submitted by: Justin Sandy

THU JUN 16, 2016 SCRANTON

RUN AROUND SCRANTON- Ale Mary's Restaurant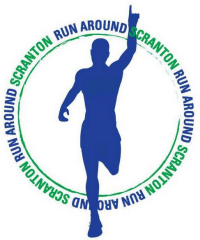 >
---

Michael May, Kris Danilovitz
WALK-
Timing & Results: Scranton Running Company


SUN JUN 12, 2016 SCRANTON

BLACK DIAMOND RUNNING SERIES- MAINLINE 5K
---

Matt Lipsey, Brianna Ligotski
Timing & Results:Scranton Running Company
Submitted by: Justin Sandy

SUN JUN 12, 2016 DUNMORE

CRUSADER CLASSIC 5k RUN & 2 MILE WALK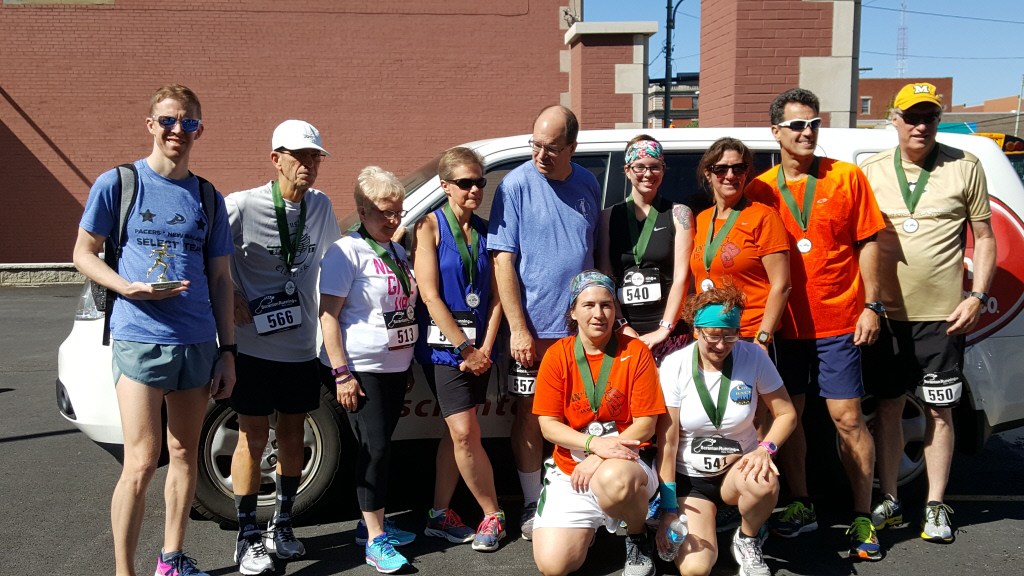 ---

Mark Walchinsky, Alexandra Tomaine
WALK- Karen McLain, Dolly Godlewski
EVENT BENEFITS Fundraiser for Holy Cross High School Track & Field and Cross Country Teams
Timing & Results: Scranton Running Company
Submitted by: Justin Sandy

SAT JUN 11, 2016 SHENANDOAH

COAL CRACKER 10K & FUN RUN
---

Alex Epler, Gina Manbeck
Submitted by: Jer Darowish
Race Director: Dan Lewis

SAT JUN 11, 2016 SWOYERSVILLE

4th ANNUAL 2-MILE RACE & 1 MILE FUN WALK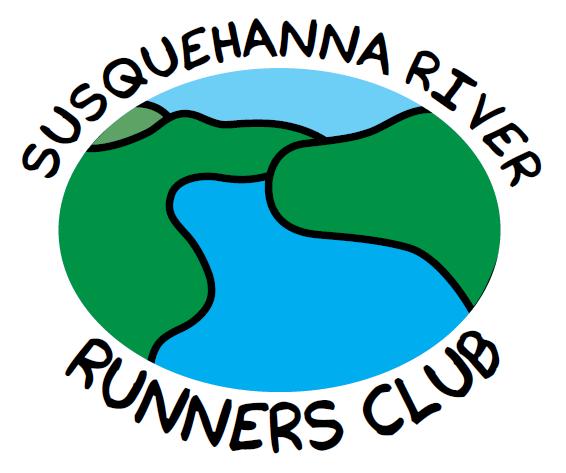 >
---

Jeff Skwierz, Emily Giannotti
WALK- Ginny Albany, Tony Verbyla
Timing & Results:SUSQUEHANNA RIVER RUNNERS CLUB
Submitted by: Jill Matthews, Tony Pszeniczny
Race Director: Jill Matthews, Jenn Heck

SAT JUN 11, 2016 WAYMART

ROY THORPE MEMORIAL 5K RUN/WALK, Waymart Lyons Club 5K
---

Jennifer Korty, Lee Toussaint
EVENT BENEFITS Waymart Lions Club
Timing & Results: Scranton Running Company
Submitted by: Justin Sandy

SAT JUN 11, 2016 SCRANTON

PURPLE STRIDES NEPA
PANCAN 5K
---

Daniel Gavin, Jaclyn Shokey
EVENT BENEFITS Pancreatic Cancer Action Network
Timing & Results: Scranton Running Company
Submitted by: Justin Sandy
Race Director: Paul Savage

HAWLEY SPRING RUN 2016- A RACE AGAINST SUICIDE
---

Alex Walutes, Samantha Killiany
WALK- Colby Bonegura, Lisa Freda
EVENT BENEFITS: The Tyler Paul Whitman Memorial Scholarships
Timing & Results: Kirby Timing
Submitted by: John Kirby
Race Director: Sheila Whitman

BK HOPE CURES 5k
---

Tyler Wirth, Tiffany Leventhal
EVENT BENEFITS Penn State Hershey Cancer Institute
Timing & Results: SecondWind Timing
Submitted by: Mark Hughes
Race Director: Bob Kiesendahl, Race Director

SAT JUN 4, 2016 SCRANTON

4th ANNUAL PAT PURCELL MEMORIAL SCHOLARSHIP 5K RUN
---

Matt Murray, Carrisa Robishaw
WALK- Jeff Kuntson, Sarah Gibbbons
EVENT BENEFITS Scholarship to two student/athletes at Holy Cross High School in the name of Pat Purcell
Timing & Results: Kirby Timing
Submitted by: John Kirby
Race Director: Matt Purcell 570-677-8975 or Bridget Purcell 570-575-1985, purcellm21@gmail.com

SAT JUN 4, 2016 MIFFLINVILLE

GROWING OUR COMMUNITY
---

Tyler LaCroix, Tara Knorr
EVENT BENEFITS New Building Building Campaign/Mifflinville Cemetary Associaition
Timing & Results: Bill Hower
Submitted by: Diane Young
Race Director: Diane Young

SAT JUN 4, 2016 BLOOMSBURG

KAWNEER COMPANY FRIENDS AND FAMILY 5K RUN/WALK
---

Carl Hippenstiel, Mina Scheneck
EVENT BENEFITS Relay for Life – American Cancer Society
Timing & Results: Second Wind Timing
Submitted by: Mark Hughes
Race Director: Jim Hause, Race Director

VIKINGS HELPING VIKINGS 5K & FESTIVAL
---

Will Davies, Abby Marion
EVENT BENEFITS Vikings Helping Vikings Non Profit Foundation
Timing & Results: Scranton Running Company
Submitted by: Justin Sandy
Race Director: Jared Godlewski

SAT JUN 4, 2016 SCRANTON

SCRANTON POLICE K9 UNIT 5K
---

Paul Szustakowski, Samantha Snead
EVENT BENEFITS Scranton Police K9 Fund which will be used to provide equipment to keep the dogs safe and healthy.
Timing & Results: Scranton Running Company
Submitted by: Justin Sandy

THE SECOND ANNUAL MS MYELINATOR 5
---

5k- Shayne Merrifield, Laurine Carey
5 mi- Luke Fitzgibbons, Amanda Wilczynski
2 MILE WALK-Robert Jones, Janice Sparrow
EVENT BENEFITS The National Multiple Sclerosis (MS) Society
Timing & Results: Scranton Running Company
Submitted by: Justin Sandy
Race Director: Tim Burke

MON MAY 30, 2016 FORTY FORT

FORTY FORT LIONS 36th ANNUAL OLD FORT 5 MILER
---

Jeffrey Skwierz, Marina Orrson
EVENT BENEFITS Forty Fort Lions Club
Timing & Results: Kirby Timing
Submitted by: John Kirby
Race Director: Bernie Popson

SAT MAY 28, 2016 DANVILLE

39th ANNUAL DANVILLE MEMORIAL T-RAIL RUN
---

Jeff Ruhul, Amanda Yagel
EVENT BENEFITS Race Proceeds will be donated to Zing Productions (a local non-profit music group of performers and instructors of all instruments)
Submitted by Race Director: Bob Welby, Tina Bartholomew

RUN FOR ORANGE 5K 1 MILE FUN WALK
---

Robert Moulton, Jaclyn Shokey
WALK- Will Gould, Aileen Kazinetz
EVENT BENEFITS local Cross Country booster clubs and The Valley Running Club
Timing & Results: Second Wind Timing
Submitted by Race Director: Mike Palermo

NESCOPECK DUATHLON
---

Timmy Samec, Ann Zoranski
EVENT BENEFITS All proceeds benefit the Hazleton YMCA/YWCA


SAT MAY 21. 2016 DINGMANS FERRY

3rd ANNUAL WOLF RUN
---

Jared Krick, Demi Pacheco
WALK-
EVENT BENEFITS Lehman Intermediate School and High School North Class of 2018
Submitted by Race Director: Lisa Vitulli

SUN MAY 15, 2016 WILKES-BARRE

RIVER STREET 3 MILE RUN &WALK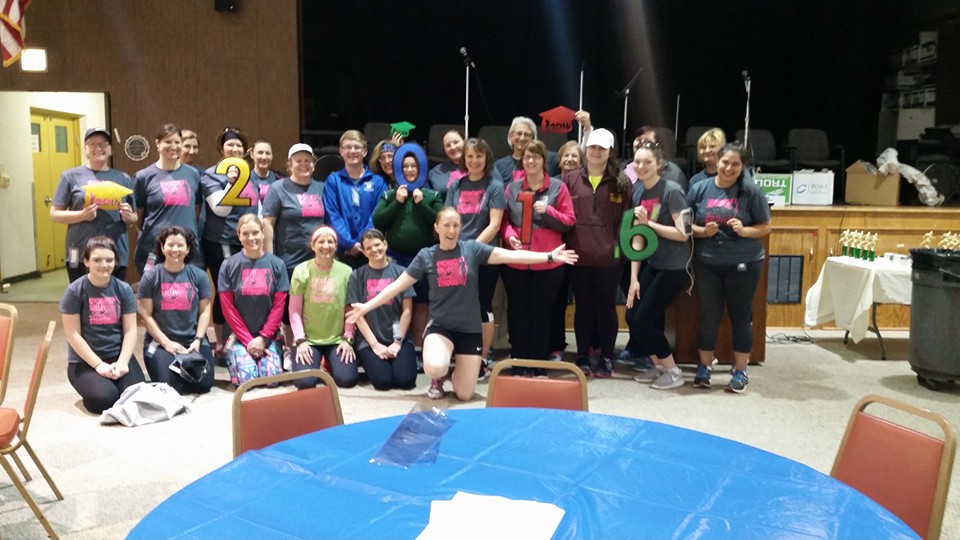 ---

Jeff Skwierz, Emily Bell
WALK- Jeff Knutson, Rita Coslett
EVENT BENEFITS JCC Youth projects
Timing & Results: Wyoming Valley Striders
Submitted by: Karen Moskel
Race Director: Bill Buzza

SUN MAY 22, 2016 SCRANTON

GOODWILL 5K RUN & FUN WALK
---

Lee Toussaint, Tiffany Leventhal
EVENT BENEFITS Goodwill
Timing & Results: Scranton Running Company
Submitted by: Justin Sandy

SUN MAY 22, 2016 SCRANTON

6th ANNUAL THERESA BORGIA MEMORIAL 5K RUN/WALK
---

Chet Shearer, Brianna Guida
WALK- Freya Anderson, Keith Anderson
EVENT BENEFITS JCC of Scranton
Timing & Results: Kirby Timing
Submitted by: John Kirby
Race Director: Joe

SAT MAY 21, 2016 KINGSLEY

MOUNTAIN VIEW KICKIN' CANCER 5K
---

Riley Weida, Mary Beth Tranovich
EVENT BENEFITS American Cancer Society via the Susquehanna County Relay for Life
Timing & Results: Scranton Running Company
Submitted by Race Director: Jamie White

SAT MAY 21, 2016 TOWANDA

4th ANNUAL RACING HEART 5K
---

Jordan Schools, Angel Fitzgerald
EVENT BENEFITS The Adult Congenital Heart Association and The Children's Heart Foundation
Timing & Results: PARunner.com

KNIGHTS OF COLUMBUS 8K RUN, 2K WALK
---

Jamie Brown, Mark Walters
WALK- Jerry Dipasquale
EVENT BENEFITS Knights of Columbus St. Ann Assembly 938
Timing & Results: Scranton Running Company
Submitted by: Justin Sandy


SAT MAY 21, 2016 DINGMANS FERRY

TAKING OUR SHOTS AT INSPIRING HOPE 5K
---

Mike Bell, Vanessa Paolella
WALK- Jeff Knutson, Kelly Wulfhorst
EVENT BENEFITS Juvenile Diabetes Research Foundation & Service Dogs by Warren Retriever
Timing & Results: Fastfinishes
Submitted by: Mark Hughes
Race Director: Leslie or Chris 570-351-1214, takingourshot5K@gmail.com

THU MAY 19, 2016 SCRANTON

RUN AROUND SCRANTON- STARINA'S & ALTRA DEMO RUN
---

B-Ray, Lyclia Carey
Timing & Results: Scranton Running Company
Submitted by: Justin Sandy