enter HERE
LATEST TOPICS
Free Forums by Bravenet.com
last I looked- July 22, 2017-
---
Visiting Scranton, Looking for places to run
Author: Isabel
Last post: Jul 22, 2017 by Mike M.
---
Tshirt Quilts ?
Author: Kris
Last post: Jul 18, 2017 by Kris
---
Back into running need some advice
Author: Jenn
Last post: Jul 17, 2017 by Doc w
---
Benton Rodeo run rick
Last post: Jul 17, 2017 by JM
---
I saw you running...
Author: Kerry z
Last post: Jul 16, 2017 by rick
---
Black Diamond Trail
Author: RonR
Last post: Jun 22, 2017 by RonR
---
POSTED 7/15/17- The PROSPER 5K will be run in October this year. Lackawanna River Heritage Trail ...
---
POSTED 7/14/17- DATE AND LOCATION CHANGE- 5th ANNUAL PAT PURCELL MEMORIAL SCHOLARSHIP 5K RUN will run/walk at the Lackawanna River Heritage Trail at Olive Street and on Saturday Sept 30 ...
---
POSTED 7/14/17- DATE CHANGE!!!! BADGE OF HONOR RUTHKOSKY WINE RUN, CHEERS TO LIFE 5K 1K RUN/WALK, to September 10th ...
---
POSTED 7/13/17- There will be no RUN FOR THE CANNOLI or BEECH MOUNTAIN 5K RUN/WALK this year, they were part of the VALLEY RUNNING CLUB series. ...
---
POSTED 7/13/17- This years "BADGE OF HONOR RUTHKOSKY WINE RUN" moves from November to September and will be a late SATURDAY afternoon event. ...
---
POSTED 7/3/17- The start time for the SAT SEP 23, 2017, LACKAWAXEN MARATHON AND HALF MARATHON is now 7am. ...
---
POSTED 7/1/17- This years FEET ON FIRE 5K in Plymouth moves to September. ...
---
POSTED 7/1/17- This years INSANE INFLATABLE 5K moves to October and to Pocono Raceway. ...
---
POSTED 5/27/17- This years NEWTON RANSOM ELEMENTARY SCHOOL PTO 5k/Fun Run has is scheduled for September 17, last year it was held in October. ...
---
POSTED 5/27/17- This years "D&H DISTANCE RUN" has been canceled, due to construction on the trail. Race was scheduled for 9/10/17 ...
---
POSTED 5/27/17- The "PAT PURCELL MEMORIAL SCHOLARSHIP 5K RUN" held in early June last year will be held Oct 1st this year. ...
---
POSTED 5/4/17- The Wilkes-Barre Triathlon has suspended operations and will not host an event in 2017. ...
---
POSTED 3/10/17- The final Ryan O'Malley Annual Race (the ROAR 5k) will take place on 5.06.17 – The University of Scranton's third annual Day of Giving. To signify the joining of these two events, this year's race will be called the ROAR 5.06k and will introduce participants to a new running route that begins and ends on campus. ...
---
POSTED 10/2/16- NEW IN 2017! The TRITON TROT MILE RUN/WALK, will be adding a second race which will be held on the Saturday after the JD mile. This race SPONSORED BY SHANNONDELL will be open to only those 50 years and older...
---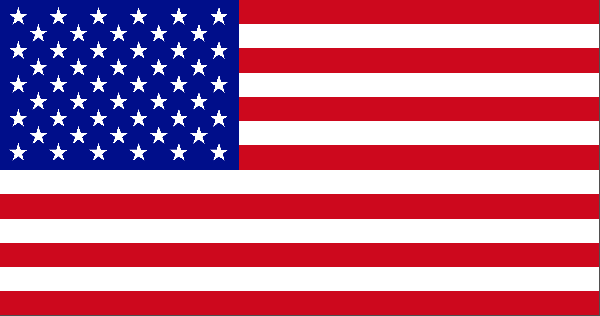 ADDED TO THE
NEPARunner CALENDAR...
Posted in the last 7 days, usually in the morning.
These postings appear on the Facebook page.


posted- Saturday, July 22, 2017
PINE GROVE • SAT NOV 4, 2017
5k and 10k, Walkers welcome.
BENEFITS: Pine Grove HH&L #1 Fire Company
posted- Friday, July 21, 2017
MESHOPPEN • WED AUG 30, 2017
DISTANCE = 5K Run
BENEFITS: Kiwanis
WILKES-BARRE • MON SEP 4, 2017
5K RUN, 1.1 MILE WALK
BENEFITS: Candlehouse/Benefits Hope Teen Challenge
posted- Thursday, July 20, 2017
WHITE HAVEN • SAT SEP 30, 2017
5K Trail Run
BENEFITS: White Haven Ambulance
PITTSTON • SAT OCT 7, 2017
5k Run, Fun Walk
BENEFITS: Raise money for breast cancer research
WILKES BARRE • SUN OCT 15, 2017
5k RUN/WALK
BENEFITS: A Moment of Magic Foundation!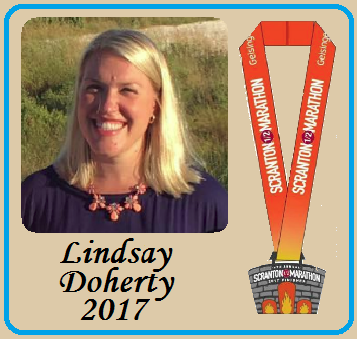 If you need something posted email me- runnepa@aol.com
---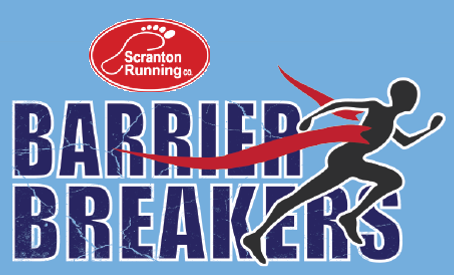 SCRANTON BARRIER BREAKERS SUMMER SESSION- The Scranton Running Co. Barrier Breakers and Scranton Running Company are hosting their Summer Session running July 29 to Sept 16 culminating with the Komen NEPA Race for the Cure Their are three different programs- Walk, Beginner 5k Runner and Intermediate 10k runner. for more info- FACEBOOK or website POSTED July 22, 2017

---
LADY STRIDERS COUCH TO 5K TRAINING PROGRAM!- The Lady Striders announces new round of their succesful COUCH TO 5K TRAINING PROGRAM. The new program runs from July 7th to Sept 9th and is open to anyone who wants to be a RUNNER! It assist you in completing a 3 mile race (or just run) in 7 weeks time, using intervals of walking and jogging. They meet for three times per week in Mondays and Wednesday evening 5:45pm and Saturday mornings 8:30 at Kirby Park. The goal Book it Through Pittston 5k on the September 9 in PittstonMORE INFO
POSTED July 2, 2017

---
TO ANYONE USING THE DIKE OR KIRBY PARK- This is a reminder from Chris Belleman from the Luzerne County Flood Protection Authorty about the use of the Dike system for events, such as running events. Permission to use the asphalt maintenance road atop of the levee crest or other Authority property, must be requested to the Authority thorough their Special Events Procedure INFO. For all special events which includes local road races, under no circumstance will the marking of the Authority property be allowed in support of the event. (no spray paint or markings). POSTED May 10, 2016

---
•
Upcoming AREA events...
WED JUL 26, 2017 » 6:00 • TUNKHANNOCK
TEWKSBURY DEVELOPMENTAL ALLCOMER TRACK MEET
Multiple Track and Field Events
EVENT BENEFITS - Walter B Tewksbury Committee, 4 dates 6/28, 7/12, 7/26, 8/8.
---
THU JUL 27, 2017 » 7:00 • DALLAS
SRRC- TRACK MILE AT MISERICORDIA UNIVERSITY
1 MILE TRACK
---
JUL 29, 30, 2017 » 5:00 • LANESBORO
VIADUCT TRAIL ULTRAMARATHON
100 or 50 mile ultra-marathon
---
SAT JUL 29, 2017 » 8:00 • LAKE CAREY
Mountain Energy Services ADMIRAL STARK 5K RUN/WALK, FRANK J. VALVANO MEMORIAL 10K"
10k RUN, 5K RUN/WALK
EVENT BENEFITS - Lake Carey Volunteer Fire Company
---
SAT JUL 29, 2017 » 9:00 • LEHIGHTON
TRIBE PRIDE 5K RUN/WALK AND FUN RUN
5K run/walk and 1 mile fun run
EVENT BENEFITS - Lehighton Football Program
---
SAT JUL 29, 2017 » 6:00 • MILLVILLE
SICK TRAIL RUN
4 plus Sick Miles
---
SAT JUL 29, 2017 » 8:30 (pm) • PITTSTON
HOWL AT THE MOOK 5K
5K Run or walk
EVENT BENEFITS - Pittston Area Wrestling
---
SUN JUL 30, 2017 » 7:00 • DRUMS
STRIVE TRIATHLON
Olympic Triathlon- 1500m swim, 22.5 mi. bike, 10k run.
Individual, relay or Aquabike
---
SAT JUL 15, 2017 HONESDALE
DR. WILLIAM PERKINS MEMORIAL EVENTS
---

Stephen Haggerty, Jennifer Korty
EVENT BENEFITS Honesdale Track & Field and Cross Country Teams
Timing & Results: Scranton Running Company
Race Director: Tammy Jensen

SAT JUL 15, 2017 SUSQUEHANNA

SUSQUEHANNA HOMETOWN DAYS 5K RACE
---

Alex McHugh, Kathleen Grausgruber
EVENT BENEFITS Susquehanna Community Development Association
Timing & Results: Wil-Timing
Submitted by: Adam Wilmot

SAT JULY 15, 2017 KINGSTON

RUN / WALK FOR KIDS SAKE
---

Nathan Ridgley, Olivia Gregorio
EVENT BENEFITS Big Brothers Big Sisters of The Bridge
Timing & Results: Susquehanna River Runners Club
Submitted by
Race director-
Submitted by Race Director: Bob Chopick

SAT JUL 15, 2017 COVINGTON TWP

3rd ANNUAL COVINGTON TWP. VOLUNTEER FIRE CO. INFERNO 5K RUN/WALK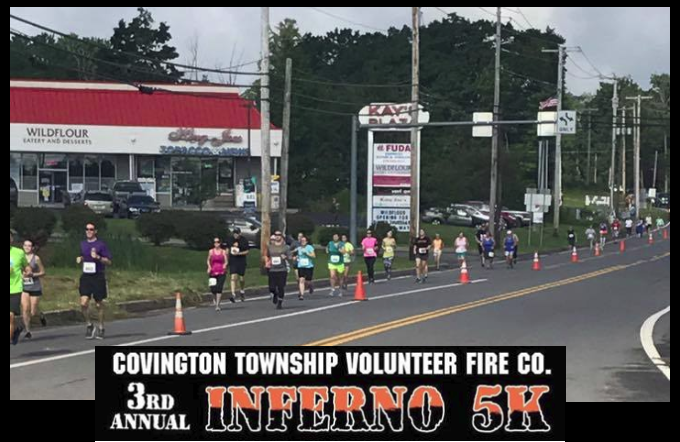 ---

Doug Powell, Melissa Flyte
EVENT BENEFITS Secure funds that will help the fire fighters continue to protect the local community.
Timing & Results: Kirby Timing
Submitted by: John Kirby
Race Director: Alan DeLucy

SAT JULY 8, 2017 ROARING BROOK TWP.

7th ANNUAL ST. EULALIA'S 5k Run/Walk
---

David Haines, Samantha Snead
WALK- Nicole Lemoncelli, Jerry Dipasquale
EVENT BENEFITS St Eulalia Parish activities
Timing & Results: Scranton Running Company
Submitted by: Justin Sandy
Race Director: Ryan

TUE JUL 4, 2017 WILKES-BARRE

34th ANNUAL BERNIE'S MEMORIAL 3 MILE RUN/WALK
---

Kieran Sutton, Marina Orrson, WALK- Kathleen Kroll, Jeffery Knutson
EVENT BENEFITS Wilkes-Barre YMCA wellness department's heart health awareness programs
Submitted by: Justin Sandy
Race Director: Lauranel Banks

TUE JUL 4, 2017 MONTROSE

KLR 3 FOR THE 4TH
---

5K John Salva, Hannah Perkins, 10k Steven Esposito, Casondra Hamilton
EVENT BENEFITS Montrose Lions and Rotary Club causes

SUN JUL 2, 2017 SCRANTON

BLACK DIAMOND SERIES-IRON HORSE 8K
---

Matt Lipsey, Amanda Wilczynski
EVENT BENEFITS 10% of proceeds will be donated to the Northeast Regional Cancer Institute.
Timing & Results: Scranton Running Company
Submitted by: Justin Sandy

SAT JUL 1, 2017 LAKE WINOLA

LAKE WINOLA WIGGLE XVI
---

RUN- Doug Toye, Tiffany Levanthal
WALK- Bill Sickles, Betsy Gallagher
EVENT BENEFITS Lake Winola Fire Company
From by: Wyoming County Press Examiner
Race Director: David McGovern

SAT JUL 1, 2017 JIM THORPE

12th ANNUAL RACE STREET RUN
---

4 MILE- Quinn Serfass, Lyndsey Gallagher
15k- Michael Daigeaun , Gina Manbeck
EVENT BENEFITS St. Mark's & St. John's Episcopal Church
Race Director: Tom Lager

SUN JUN 25, 2017 SCRANTON

PAWS FOR CHANCE'S CAUSE 5K
---

Doug Powell, Heather Dewees
EVENT BENEFITS Allergen Detection Service Dog for Chance Keating.
Timing & Results: Scranton Running Company
Submitted by: Justin Sandy

SAT JUN 24, 2017 SUMMIT HILL

1st HOOTENANNY 5K RUN/WALK
---

Doug Powell, Heather Dewees
EVENT BENEFITS The Summit Hill Historical Society, Hosted by Panther Valley Running and Fitness
Timing & Results: Mogorun
Submitted by Race Director: Joe Mogilski

SAT JUN 24, 2017 CLARKS SUMMIT

3rd ANNUAL STRAWBERRY DAY 5K RUN/WALK
---

David Haines, Kris Danilovitz
EVENT BENEFITS The Gathering Place of Clarks Summit
Timing & Results: Kirby Timing
Submitted by: John Kirby
Race Director: National Running Center